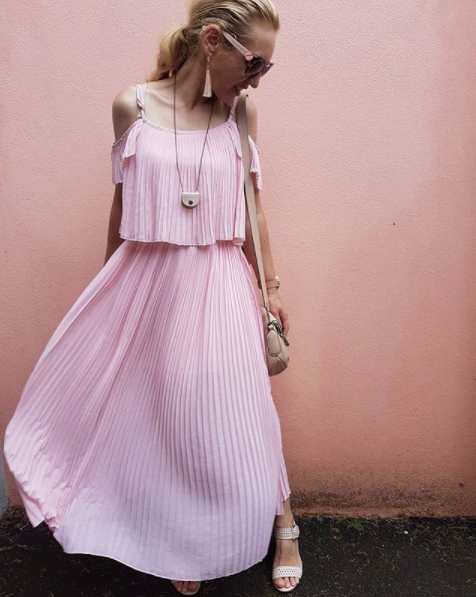 OUTFIT POST: What I've Been Wearing in January 2018
In this latest outfit post column I showcase some pics of what I've been wearing in the month of January 2018. It's mostly a collection of my outfits on my Instagram which you can follow over at www.instagram.com/threadnz to see daily updates and what's new.
OUTFIT POST: What I've Been Wearing in January 2018
Picking hydrangeas in a vintage floral long black dress I bought secondhand.
What I wore today. A splash of royal blue. The first outfit post of the year smiling into my garden from the porch

Dress by Wish Australia, rings by Zoe and Morgan, feather earrings by Lovisa jewellery.
In Coromandel in an off the shoulder floral dress I bought secondhand. Straw hat by Max, eyewear by Le Specs.
One of my highlights of Coromandel- Waiau Falls on the 309 Road. Safe to swim at and 1 minute from the road so ideal with children. Beautiful clear water and a stunning waterfall. Wearing pants by Evolution and tee by Comme De Garcons.
At New Chum beach Coromandel in Indian Sunset swimwear by Moontide.
At Shelly Beach Coromandel in a purple silk dress I bought secondhand.
Summer stripes, in pants by Seed Heritage, tee by Comme des Garcons Play.
Silk bow floral dress and necklace by Karen Walker, Prada eyewear.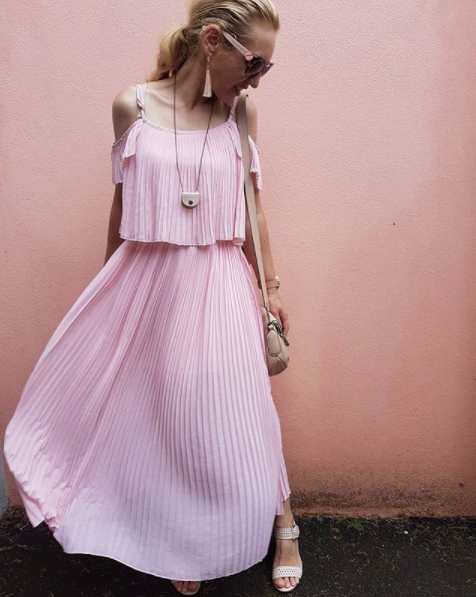 Dress from opshop, shoes Ecco, eyewear and handbag both Marc by Marc Jacobs, earrings Lovisa, leather necklace Jen Booth. Photo by the daughter.
Megan Robinson
31st January 2018
Recommended