OUTFIT POST: What I've Been Wearing, June & July 2016
In this latest outfit post column I showcase some pics of what I've been wearing in the months of June and July 2016 around Auckland. It's mostly a collection of my outfits on my Instagram which you can follow over at www.instagram.com/threadnz to see daily updates and what's new.
Below: What I wore today at CITTA Design media night. Dress by Uniqlo, shawl by French Connection UK, pants Staple + Cloth, shoes ECCO, handbag Saben, blow-dry Frenchie + Co.
Below: At the Disney On Ice Auckland meet 'n greet with Mickey Mouse, wearing a Uniqlo Japan Mickey Mouse raglan sleeve tee-shirt with denim jacket, Cybele prism printed trousers, and hairband by Lovisa.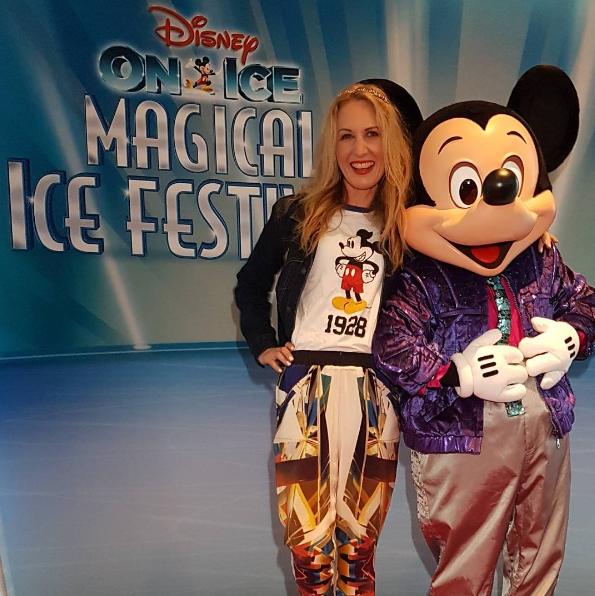 Below: at Sugar Club at SkyCity Auckland, creating the hat I am wearing, at a millinery workshop with other fashion editors, for the Melbourne Cup festival. Wearing Issey Miyake top, Zambesi dress, Karen Walker tulle scarf, Zac Posen belt.
Below: Had my hair blow-dried and brows tinted by Danielle Huxtable, at the fabulous Frenchie + Co Takapuna. What I wore today: jacket Trelise Cooper, bustier Zambesi, shoes Chaos & Harmony, leggings Max, scarf Loobie's Story, jewellery Zoe & Morgan.
Below, and intro image above: Shooting video at Maybelline Make it Happen event at Thievery Studios, wearing pleat halter by Taylor Boutique, dress by Highnoontea, pants by TKstore, shoes Mi Piaci.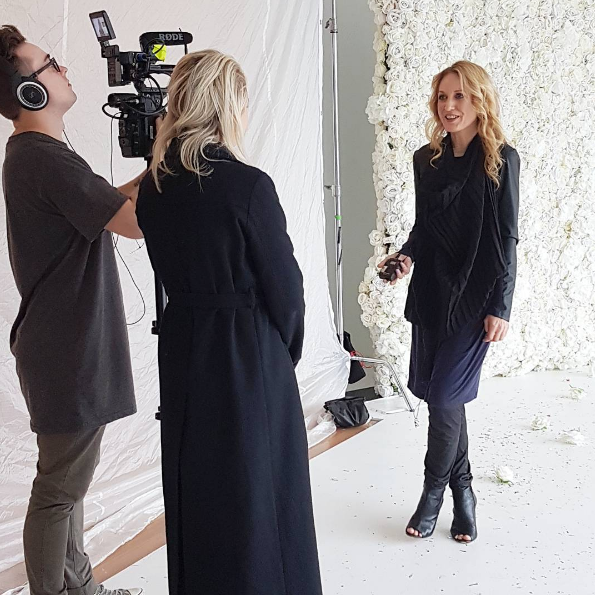 Below: wearing pleat halter by Taylor Boutique. Photo by Garth Badger.
Below: Wearing Zambesi armour jacket over Issey Miyake Pleats Please top and Trelise Cooper pants. Photo by Garth Badger.
Below: at Maybelline wearing tulle top by Zambesi, tank by Kate Sylvester, striped skirt by Trelise Cooper. Hair and makeup by Rani Shortland, using Revlon New York and Maybelline New York. Photo by Garth Badger.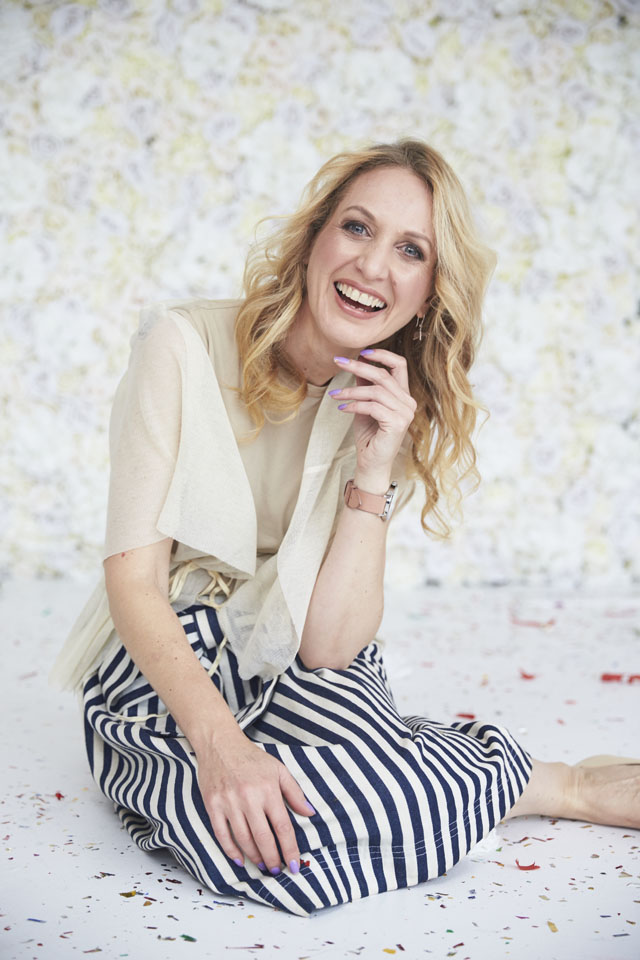 Below: At Blaze Hair. Colour by Kelly Manu. Dress by Glassons, top Cybele, clutch Seed Heritage, scarf worn as sash by Caroline Church.
Below: At an beauty editor's art workshop led by Dr Murad of Murad Skincare. I'm wearing a Maaike bleeding rosebud scarf as a halter top over Issey Miyake tunic, moochi sleeves, and a Zambesi collar.
At Blaze Hair Newmarket wearing orange leather jacket by Lonely, silk dress by Cybele, leather belt by Mala Brajkovic, boots Mollini from Styletread.
Outfit today- white Doc Martens from Platypus Shoes, bag Saben.
Below: At Rose & Thorne lingerie media showcase, wearing Trelise Cooper nautical rope jacket over dress by Lucky. Leggings Cybele and boots Mollini.
Below: At NZ Ballet opening night of Wizard Of Oz, wearing lace dress by Zuri Evangella, snow leopard coat by Scarlett NZ. Clutch by Seed Heritage, strappy heels by Mi Piaci.
Megan Robinson
30th July 2016
Recommended