RUBY and Liam AW15 at The Engine Room
On Wednesday – on that day of galeforce wind you wouldn't take a dog out in let alone attempt hair and makeup for a clutch of models in a restaurant carpark – the brave and professional souls at RUBY and Liam did exactly that; staging a perfect show at The Engine Room.
I headed along, grateful for once for a fashion show to be on the North Shore and at the sublime restaurant as we would be watching the shows over a three course lunch. I know.
Liam, designed by Emily Miller-Sharma, draws upon The Space Between, paying attention to the tension that is the absence of objects or spaces in a still life. The signature floral print has been hand drawn by local artist Henrietta Harris as well as a print with a grid of circles.
RUBY's AW15 collection, designed by Deanna Didovich, is named Hana, Japanese for flower. It has a colour palette of red, cherry blossom, ocean blue, and mint with neutrals navy, grey marle and black. Wrap around features alongside kimono sleeves and obi belts.
What were the key trends? Sand-washed silk, ruffles and jumpsuits are still strong. Yes it's winter season but there are a fair few shorts and crop tops, too. Interesting shoulder lines are big, with one-shoulder jumpsuits, slouchy off-the-shoulder loose knit sweaters, and tie-shoulder cotton blouses at RUBY.
Here are my photos from the day.
Below: backstage before the show.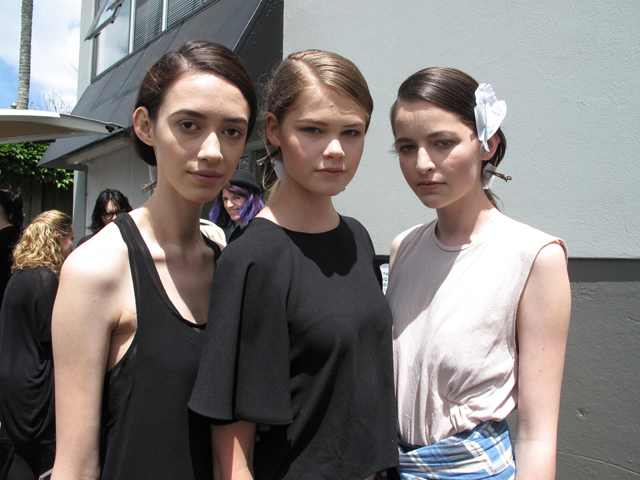 It was incredibly windy.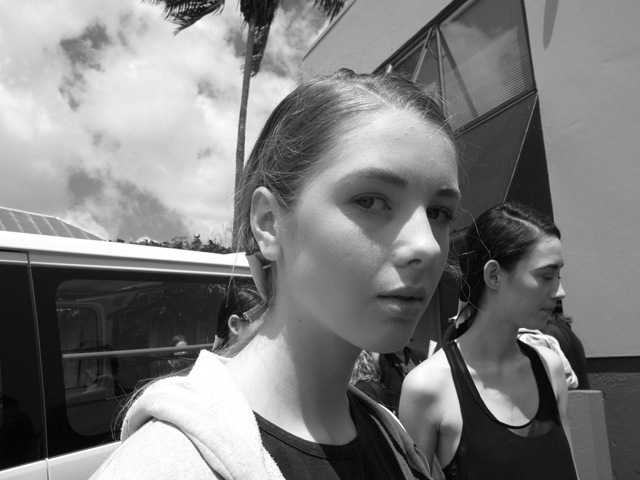 The very beautiful women of TEAM RUBY AND LIAM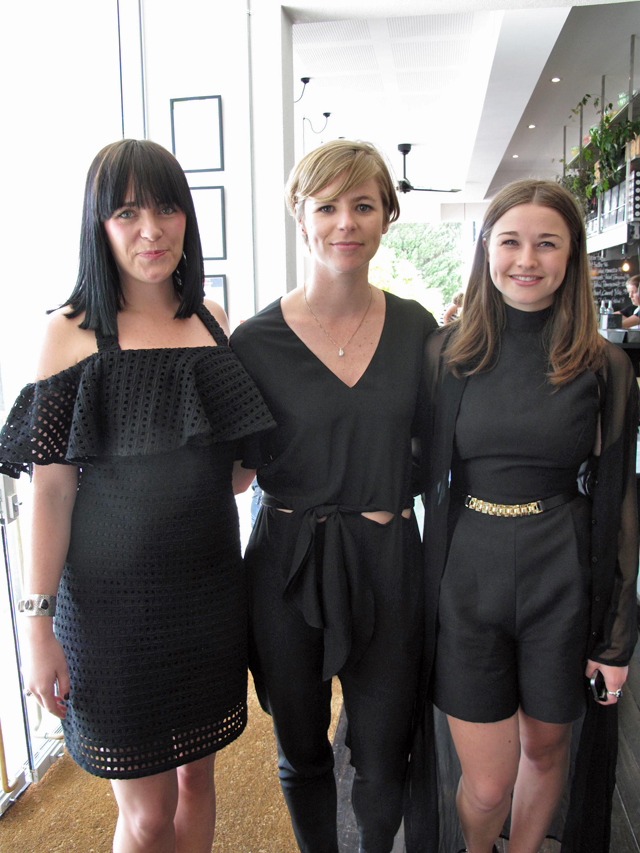 Helpful place settings with the food and the fashion all displayed in a run sheet. Sadly one model had exams so it was kinda out of run order but this encouraged discussion amongst guests of what each outfit actually was.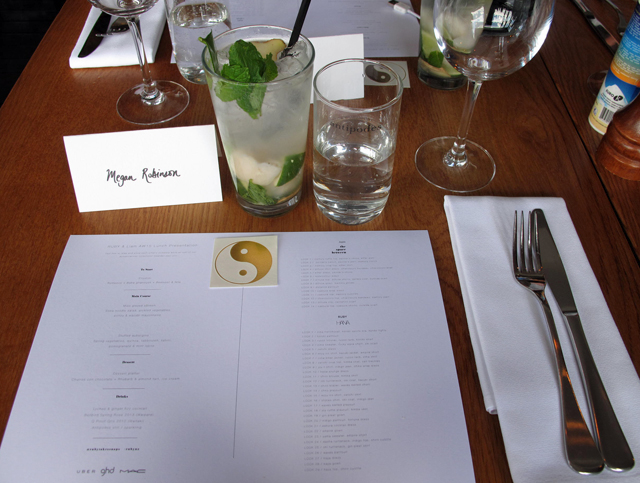 Staff of The Engine Room watching the show.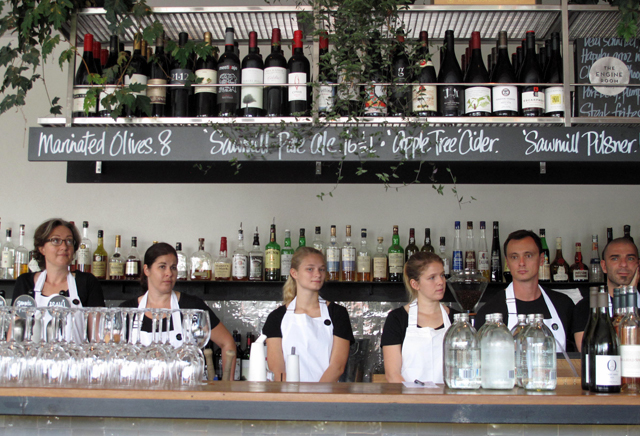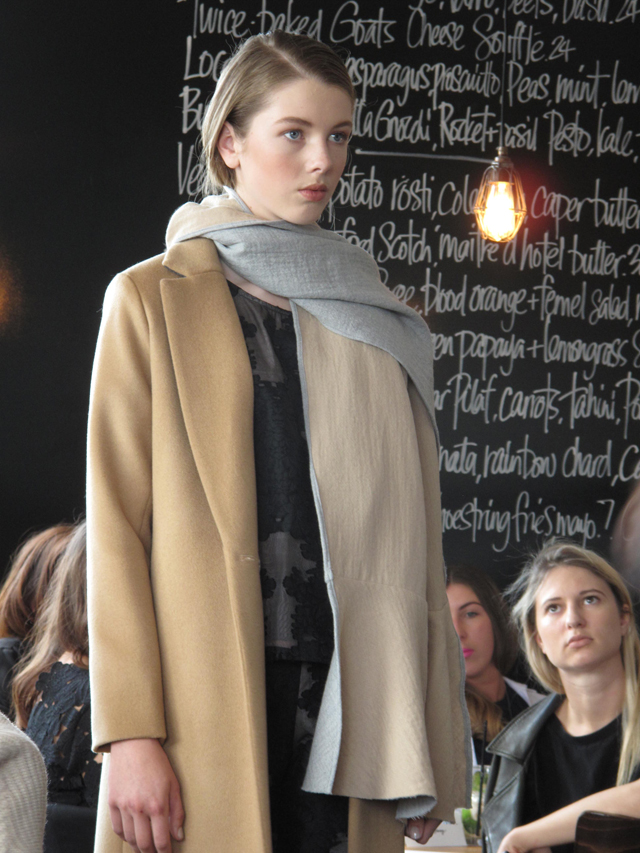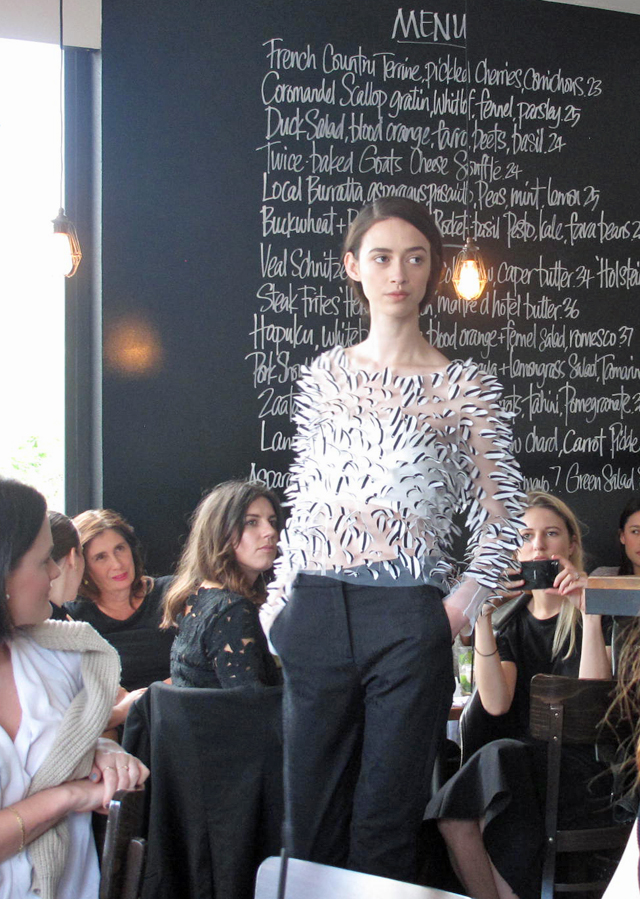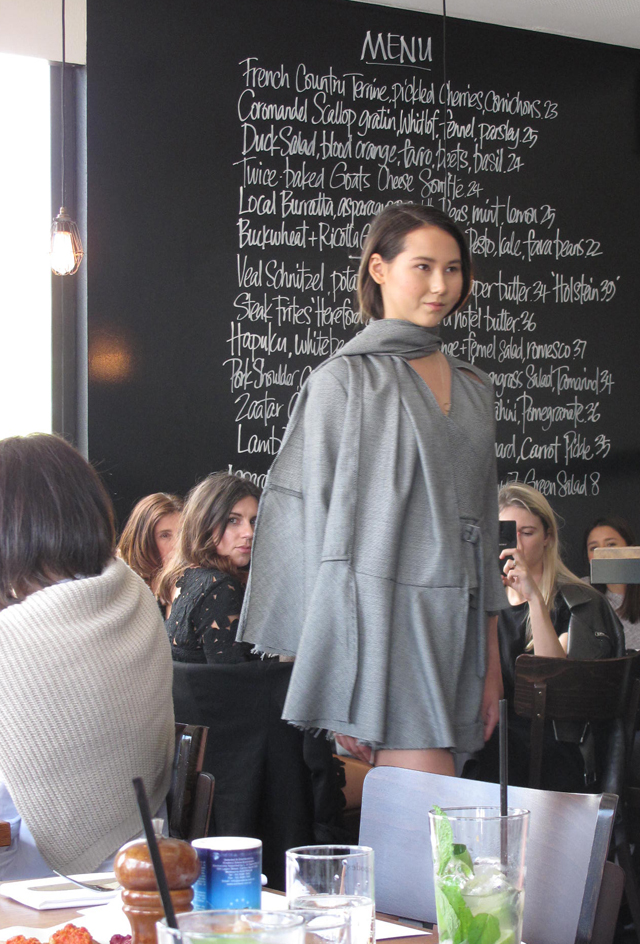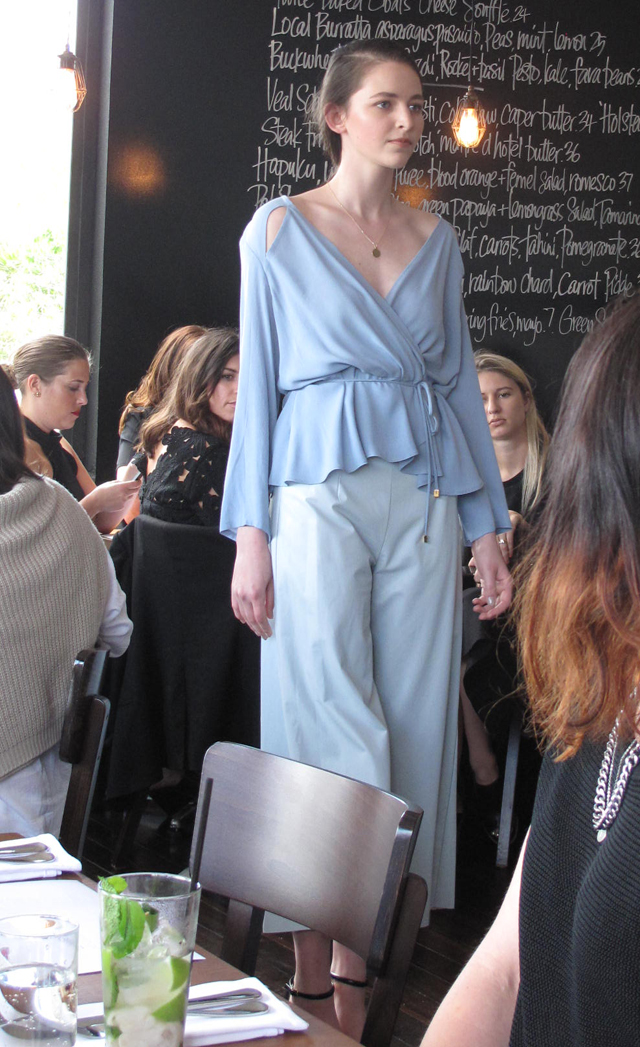 Natalia Kills (below left)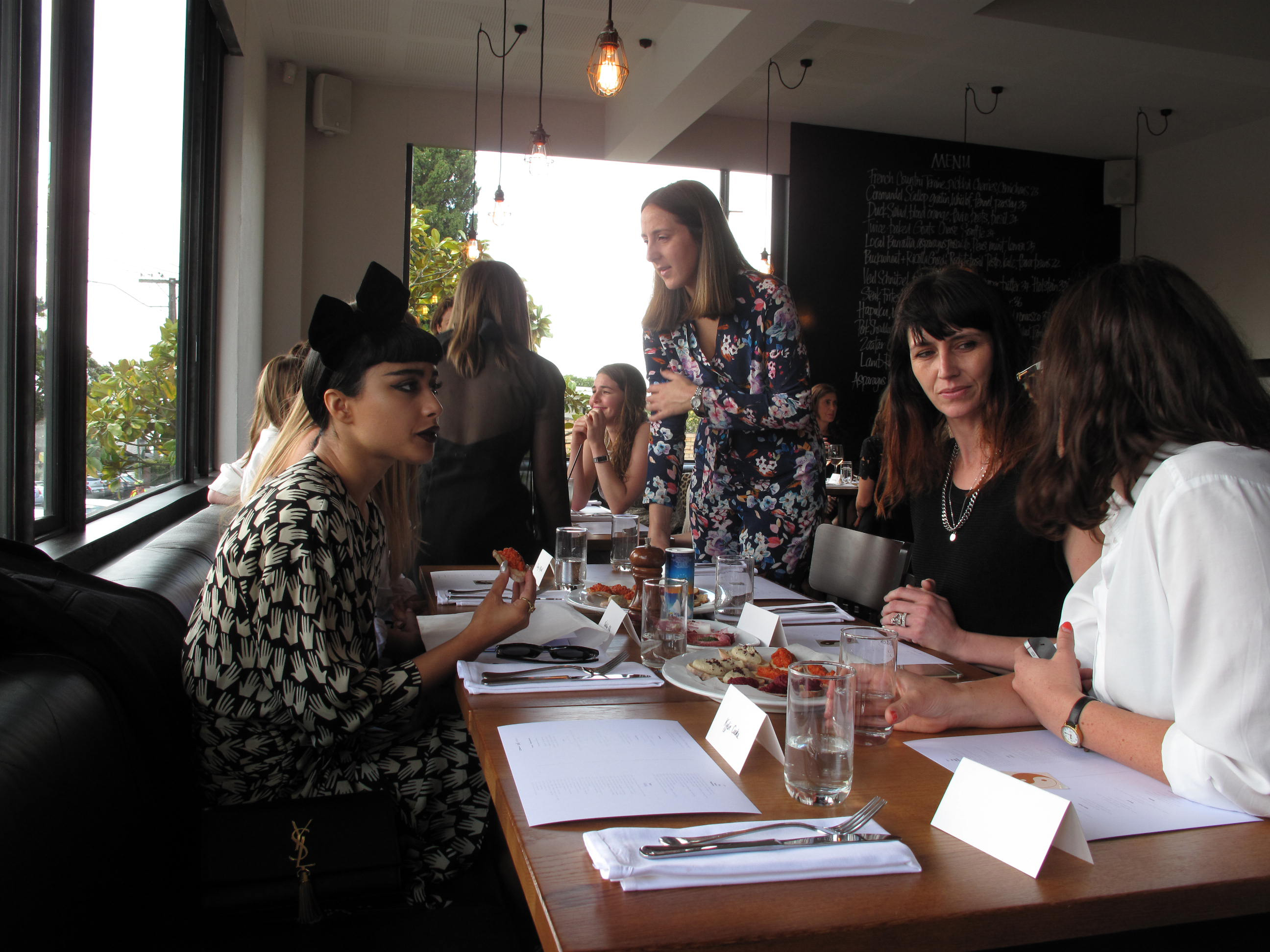 Natalia Schamroth and Carl Koppenhagen of The Engine Room.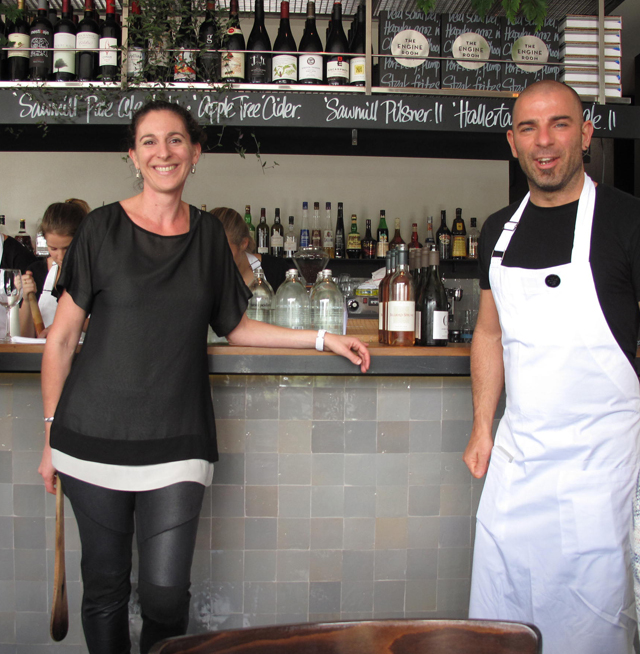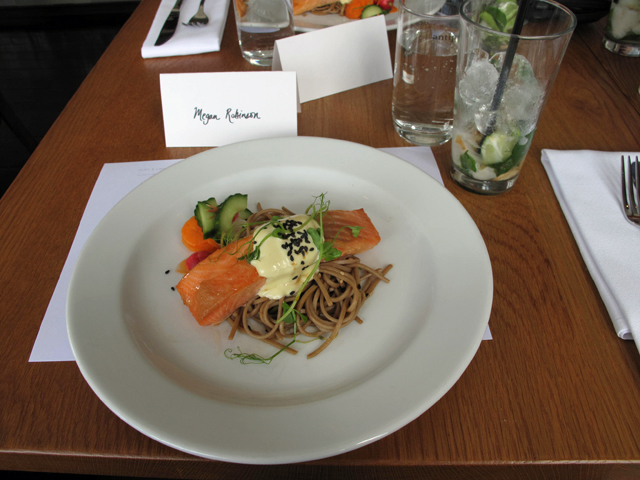 Photographer Karen Ishiguro.
Mino and Danny of FOUREYES.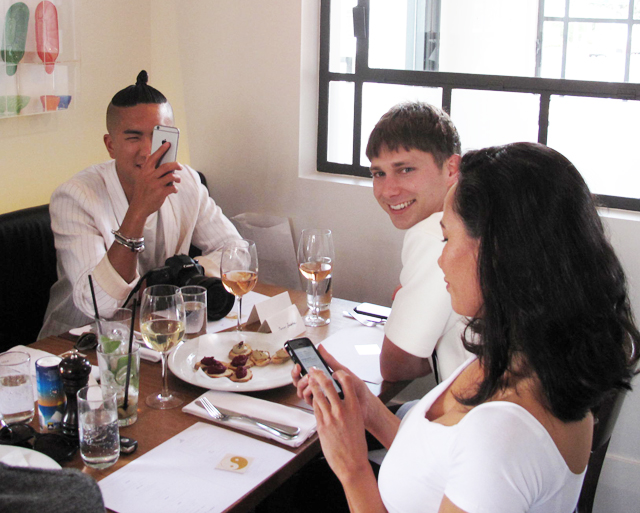 Halftime – rushed backstage.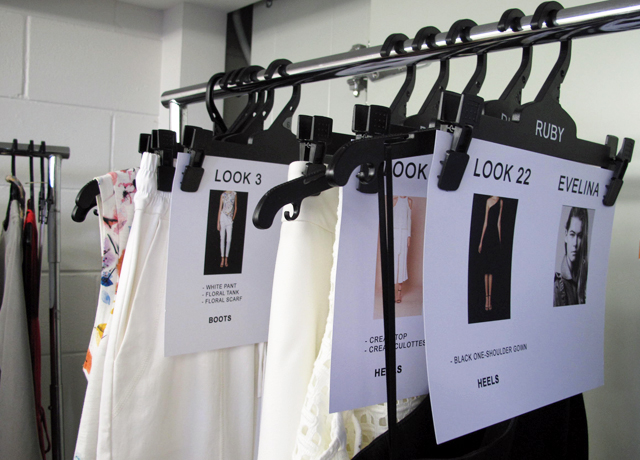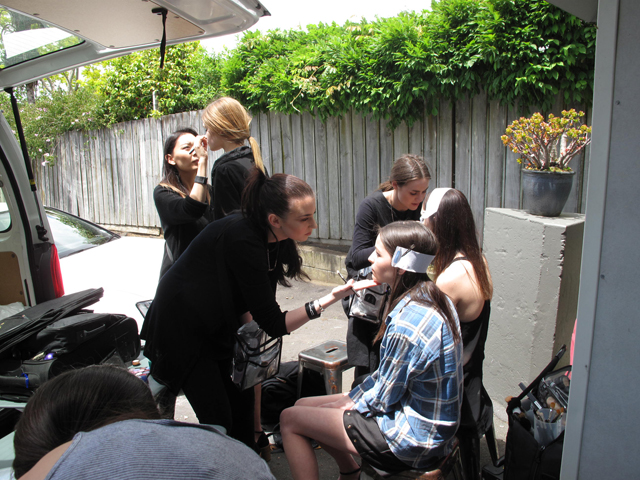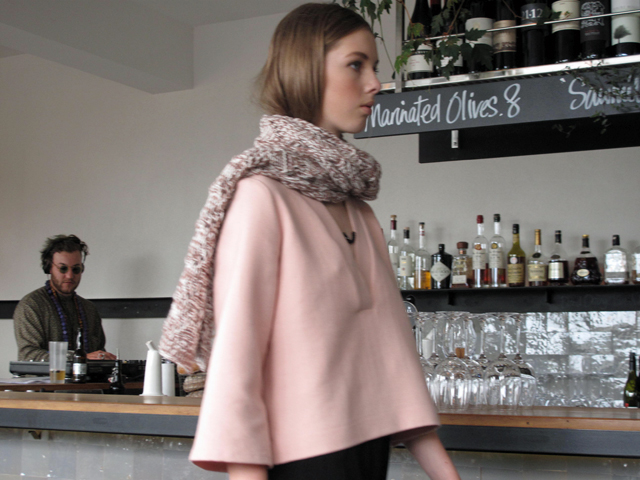 Below: RUBY pre-fall 2015.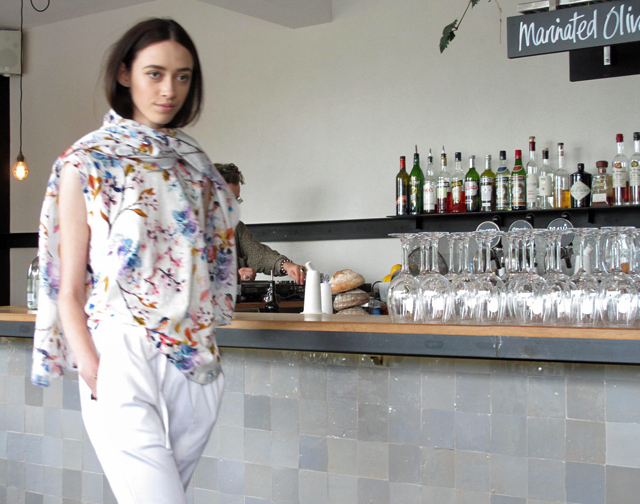 Below: I like this shot: twinning on and off the catwalk, in this floral jumpsuit on the model and on the designer Deanna Didovich.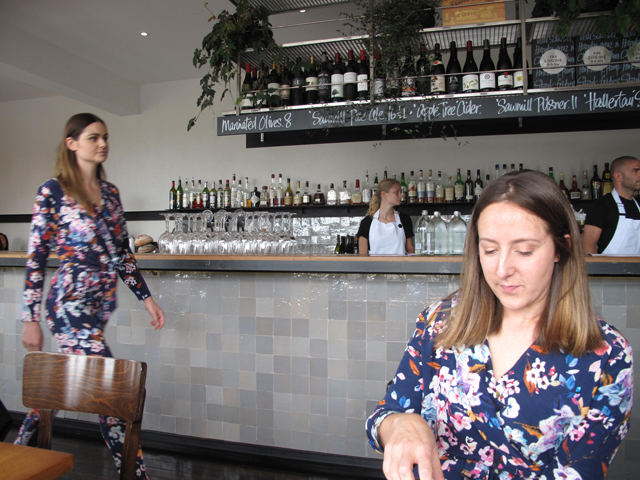 DESSERT  – rhubarb almond tart and churros in chocolate sauce.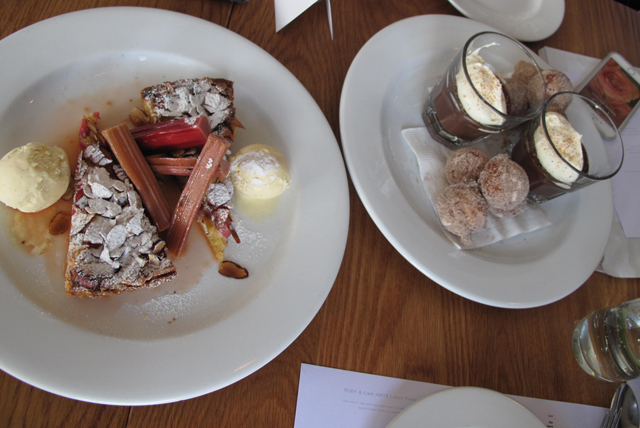 Photos and words, Megan Robinson
12th November 2014
Recommended