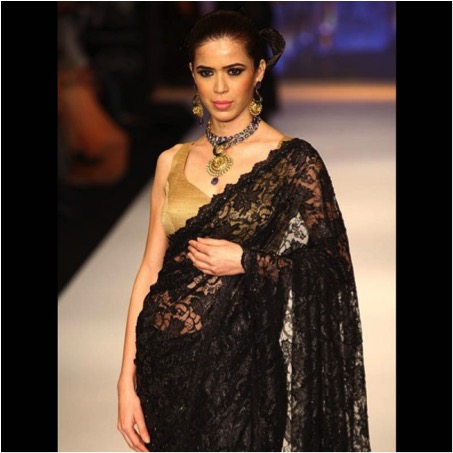 Saree: fashion for a modern woman
The present generation is said to be so engrossed in adapting to Western culture that they want everything in line with international fashion – so much so, that the style of dressing of younger Indian women has completely transformed. But at the same time, many are returning to a traditional look, where Indian couture is best suited. Lehengas, sarees, and suits and so on are very much on trend but with a tinge of modernity.
Wide variety of styles
Not only the domain of older women, the younger set as well are increasingly wearing sarees and the type for a wedding or even a casual party. The difference in the taste and choice is wide. Here are some of the designs favoured by the modern saree wearer.
Half and half saree: This is a unique type of saree which has two different fabrics stitched together. The lower drape is of different cloth which may be printed or highly sequined and the upper part may contrast to the lower one which may be kept plain or that of a net.
Cut work saree: If you want a heavy saree, you can always go for a cut work saree which is heavily embellished and looks perfect for an important function.
The above designs are a must-try if you are planning to attend a friend's wedding ceremony, heading to your farewell or freshers' party, going for a cocktail party with your family, or just planning a party with your friends. Sarees always give a perfect look for any occasion. All you need to know is the art of draping a saree and selecting the best one for yourself.
30th September 2017
Nirdesh Singh
Guest post
Recommended