Spring Clean Your Wardrobe
Winter is almost upon us, which means it's almost time for us to say goodbye to our summer wardrobe and replace it with winter threads. However, this can be difficult, especially if you're running out of space. To make room for your jumpers, knitwear, thicker tops and trousers, you may have to think of the unthinkable and throw away clothes you love, but you no longer have use for.
Inject some colour into your clothes. Winter clothes does not mean you have to wear dark, depressing colours. In fact, you can continue being colourful with your wardrobe, regardless of which season we're entering. Although you'll want to throw away some of your summer clothing, make sure you keep some colour that'll complement your new wardrobe. For example, that pink top will work well with a velvet skirt and black or blue jeans.
Wearing bright colours can also boost your mood and your mental health, so switching up your dull winter wardrobe for a more colourful one may also make you feel happier. Black is always glam, but rather than opt for a little black dress, have one that adds sparkle to the wintery climate. After all, Christmas is known for velvet, sequins and sparkle – so make sure you add them to your new wardrobe.
Channel sunny styles. Some of us are summer babies, and we enjoy the warm climates and summer color scheme. However, when winter is around the corner, high-street shops are quick to replace all color with thicker and darker styles. Head online for lighter and more summery wear. For example, rompers and playsuits are still viable options, you might just want to pair them with tights (which are always chic). Plus, nude lace can be worn whatever the time of year. For both summery and winter clothing that's always glam, head to www.shopsplash.com.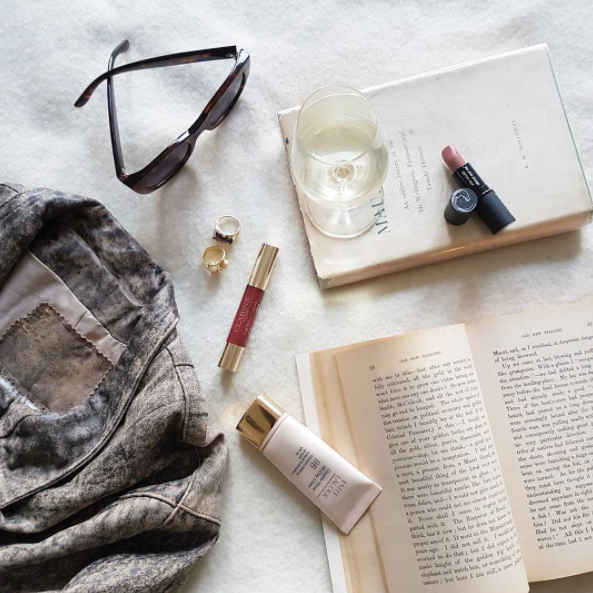 Clear out any clothes that don't fit. If your clothing no longer fits you, is falling apart, you never wear or those that simply don't make you feel good, then it's time to throw them out. Life is too short to keep a closet full of clothes that don't make you feel wonderful. This can be a brutal but cathartic process but keep going, taking the Marie Kondo approach by asking if each item sparks joy in you. If the answer is no then put it in the 'donate to charity' pile, thereby doing two good deeds in one. Or why not invite your friends over and hold a clothes swap, a fun way to revamp your wardrobe and have a good night and all for free. If you haven't worn something in over a year then let it go, it's never going to happen my friend.
Focus on accessories. Accessories can make or break an outfit. Even the plainest of t-shirts can look dressy and ready for a night out when paired with the right statement necklace or earrings. Clear out any jewellery you don't wear to make way for some standout pieces that will make your style pop.
Spring clean your closet to music. Music can make everything more fun, so why not turn your stereo up, put on your favourite playlist and make this a party? Having a good friend on hand to advise you on what stays and what should go is also a good idea. Cocktails are optional.
14th November 2017
Photography by Megan Robinson
Disclosure: This is a collaborative post and the author's views here do not necessarily reflect those of the blog owner. Threadnz.com occasionally receives monetary compensation or other types of remuneration for mentioning and/or linking to any products and services from this blog.
Recommended