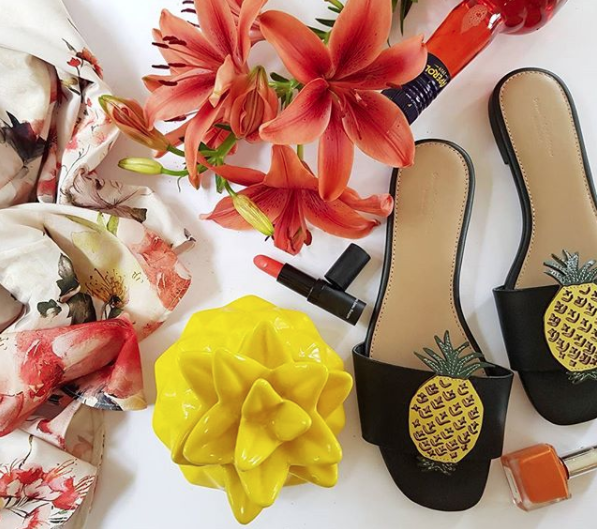 Summer Essentials: items you shouldn't leave home without
I know what you did last summer.
You swore you wouldn't rush out the door without That Useful Thing.
There's no getting by without these summer essentials, so I've made a helpful list for you. To remove some of the guess-work and save you some leg-work around what to wear for those hot summer daze when you're in a hot, summer daze, here's a round-up of the items you shouldn't leave home without this summer.
Flats
If there's one thing you must have in your wardrobe, it's a pair of flats, and there's no more desirable pair than women's Gucci flats. From fashion editors to social media stars alike, these shoes have cult status that's actually comfortable and practical for once; after all, who wants to be tottering about on high heels all summer long? A pair of Gucci flats will become a go-to in your closet and an instant classic that dresses up everything you wear. I think a pair of gorgeous, quality shoes updates any look. All your 'This old thing?' clothes get a new lease of life, with a great new pair of shoes.
The Floral Dress
In the immortal words of Meryl Streep in The Devil Wears Prada; "Florals for Spring? Groundbreaking." But there's no denying the pull – and prettiness – of the iconic floral print for a dress when the days are long and the sun is high. For a shot of Instant Pretty, don't add water, just add florals. Pictured above, floral print dress by Witchery.
The Long Dress 
To feel sexy in Summer, you don't have to go super short. Ironically, there's nothing sexier than a full skirt swishing around your legs on summer days, perhaps with bare arms to show off your tan (or lack of, for me). Try a long dress for a fresh look in summertime.
Statement Earrings 
A quick and oh-so-easy wardrobe update is a new pair of earrings. This summer, I bought a pair of long feathery drops on hoops, from Lovisa Jewellery. It's a cheap way to get a fresh stylish look for your outfits.
High-waisted Bikini 
I'm tropical island ready, in this 'Santorini' bandeau top and high waisted brief bikini with removable shoulder straps by New Zealand swimwear brand, Moontide, with flowers from my garden. I'm loving the black and white graphic with a colourful floral design.
So with these summer essentials to hand, summer dressing is easy. See you at the bar beside the beach!
Megan Robinson
10th February 2018
Please note that Threadnz.com occasionally receives monetary compensation or other types of remuneration for mentioning and/or linking to any products and services from this blog.
Recommended