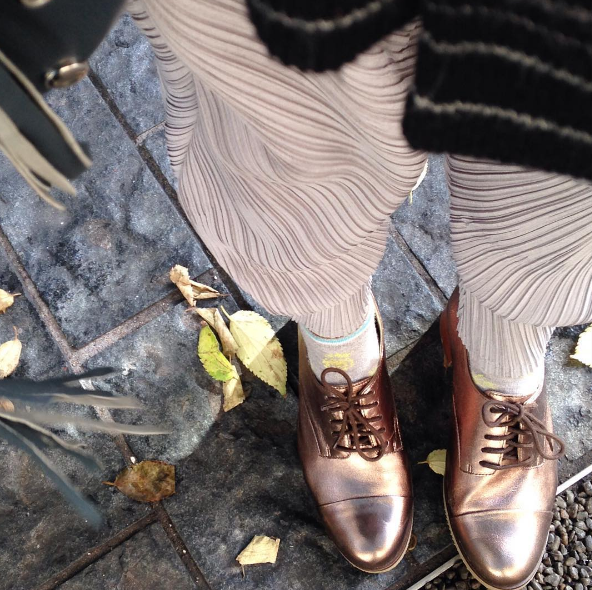 THE WEEK ON THREAD EPISODE 46
THE WEEK ON THREAD EPISODE 46 brings you the highlights in photos of the past week of what I've been up to, in the worlds of fashion, beauty, and more…
Starting Monday morning off in a relaxed mode, having a hydrating facial at East Day Spa.
Autumn on the streets of Auckland. A lady at Smith & Caugheys just complimented my gold shoes so I said they're from Ziera and soooo comfortable.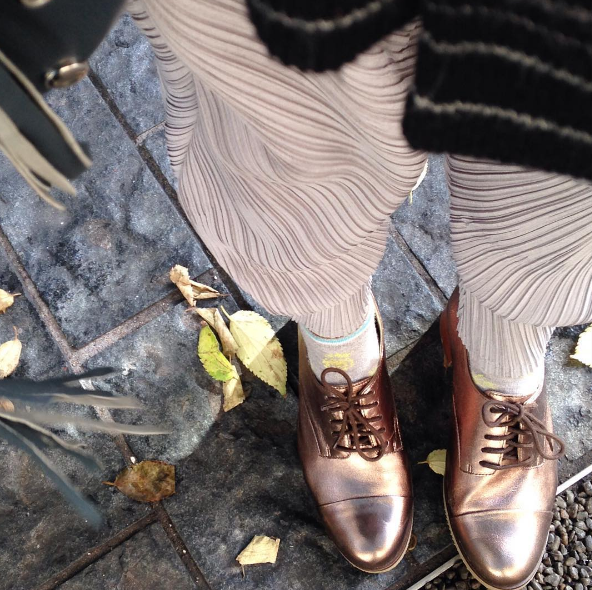 Super yum burgers and fries at Andy's Burgers at Skycity for lunch today.
Trelise Cooper surrounded by her models wearing COOP at Q Theatre for the Spring Summer show tonight.
Hokey pokey deluxe cone at Giapo.
Today's me is grateful to yesterday's me for having the foresight to bring home pecan pie from Andy's Burgers.
Trelise WINS for best runway backdrop of the year.
I see Trelise has a new childrenswear line called little trelise in stores now, I remember Trelise Kids a while back which closed, and was super cute.
Interested in ethical fashion? Check out the story on www.thread.co.nz by @louisehutt with photos by Naomi Jorge featuring NZ fashion from Harper Inc including Kowtow, NYNE and more.
LOVING @nzballet Wizard Of Oz ballet- stunning costumes and performances and the black witch and her minions are fabulous. 10/10 go see it.
My outfit to the ballet opening night.
The blue willow China tea cup ballerina tutus in Wizard Of Oz by NZ Ballet.
Love all the pretty flowers at Farro.
How nice was yesterday's sunny winter weather? We took the ferry to Waiheke for fish and chips, so good!
Big news! I am the model for a Lil Miss teeshirt illustration! The teeshirts come in a variety of Lil Miss personalities at The-Fox-Store at shopify.com for $50 each.
Thanks PETstock for sending my cat some treats, toys, and a cat bed, to cheer her up after her cancer surgery. She absolutely devoured the snacks and has been in the cat bed daily since it arrived! You can shop their excellent ranges, at at www.petstock.co.nz 
Lovely new DeLonghi PrimaDonna Elite coffee machine is here! It is the latest in coffee technology, and you operate it from an app on your phone. 
Tonight is the night! Sleepover fundraising for Syrian refugee children to have therapy, art, and education spaces, with World Vision 40 Hour Famine 2016.
We loved Disney Pixar sequel to Finding Nemo, with a new adventure that reunites old and new friends, in Finding Dory. It had plenty of humour for both kids and grownups as well as quite a bit of educational information on marine life. There were plenty of twists and turns and a spectacular ending. Go see it!
Rose & Thorne are holding a bra amnesty this week at their new Milford Mall store where you can get a new bra when you take your old bra in and have a bra fitting. This is just one of the many beautiful selected styles you can choose for free when you go on the mailing list.
15th June 2016
Megan Robinson
Recommended