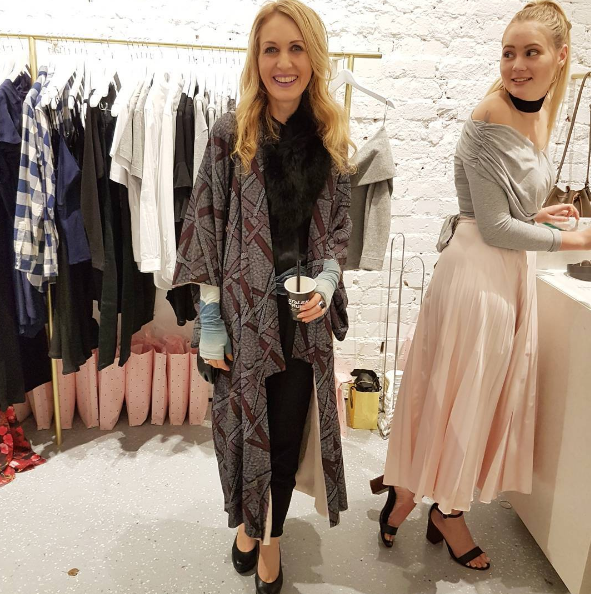 THE WEEK ON THREAD EPISODE 48
My birthday week, woohoo! Here is the latest column for 'The Week On Thread' Episode 48, with highlights in pictures of what I've been up to lately in the worlds of fashion, beauty, and more…
STARTING THE DAY WITH COFFEE
Good morning! Starting the day with a cup of coffee with DeLonghi PrimaDonna Elite.
MY BIRTHDAY 
Oh my goodness the hugest beautiful bouquet of flowers has arrived for my birthday from Elizabeth Arden! I love them, thankyou.
CHAMPAGNE LANSON 
How gorgeous are these tennis ball and ball boy bottle covers? Champagne Lanson is the official sponsor of Wimbledon. Congratulations Andy Murray and Serena Williams!
RUBY TAKAPUNA OPENS
RUBY held an opening party to celebrate opening the doors of their tenth store on Friday 15th July, at 8 Hurstmere Road in Takapuna. They've left the bare brick walls and original flooring, and softened them with feminine blush pink floor-length velvet curtains and a round ottoman seat, and fitted custom brass racks showcasing their stylish accessories. The Takapuna store opens with their Spring 2016 collection, 'No Drama'. Managing Director, Christine Sharma said, "We are thrilled to be a part of the refreshed Takapuna community and look forward to seeing the area thrive".
Below: Maxine of RUBY (right) wears Sonnett Wrap Top and Cecilia Pleat Skirt, in store now.
ANTIPODES SKINCARE
At Bird On A Wire with beauty bloggers with Antipodes skincare.
Hearing all about Antipodes Skin Brightening Manuka Honey anti-ageing skincare products.
TOM FORD BEAUTY 
Tamsin Marshall of Estee Lauder and I at Tom Ford Beauty.
At an insanely gorgeous house on the waterfront in Westmere for the New Zealand launch of Tom Ford Beauty. Patrick applying Tom Ford makeup to model Danika.
GHOSTBUSTERS
With Mr Slime ghost here at the NZ premiere of Ghostbusters. I loved it, the actors were awesome- so much fun, and some fantastic cameos and in-jokes from the original movie.
DR MURAD
Dr Murad of Murad Skincare teaching us some art therapy at a beauty editor's workshop in Ponsonby today. It was so much fun and also quite enlightening. Read more about the art workshop with Dr Murad here. 
With Dr Murad of Murad Skincare doing a beauty editor's art workshop and being totally inspired by this holistic and wise soul.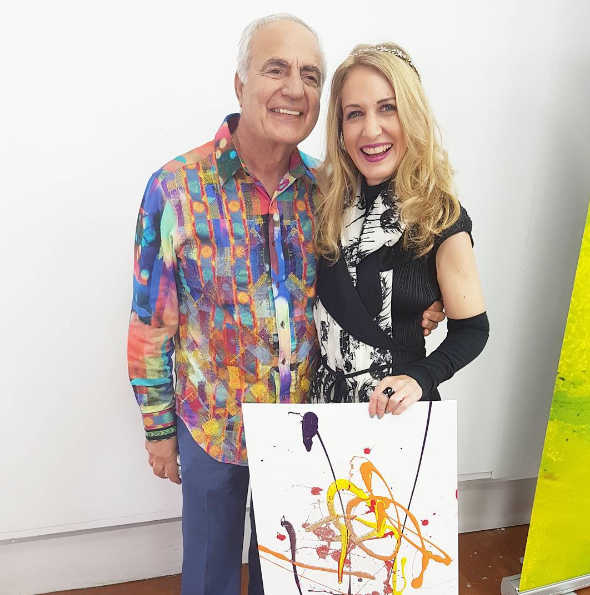 BLAZE HAIR
At @blaze_hair. Colour by Kelly Manu. What I wore: dress by Glassons, top by Cybele, clutch by Seed Heritage, scarf worn as sash by Caroline Church.
WE'AR CLOTHING
On Wednesday I headed into Ponsonby Road to the We'Ar Clothing store to view their Spring 2016 collection. If you're interested in fashion that's ethically-made using sustainable fabrics, you'll love We'ar Clothing, which uses mostly organic fabrics, and supports small producers with fair practices. Nice work, @wearyoga.
BENEFIT BROW LAUNCH
The big reveal of the new brow products, at the Benefit Cosmetics party tonight at SkyCity Auckland Twenty-One bar. Read about the new products here on Thread.  
At @benefitnz brows launch with @thebestnest.
LITTLE TRELISE 
Adorable cuteness from the new children's label at Trelise Cooper, Little Trelise, in store now with clothes for girls and boys up to 10. Accessories are priced $6 to $25. The flagship Little Trelise store with a fairy tunnel entrance hall is located at 536 Parnell Road.
MISTER MAKER 
So excited to be at the fantastic BBC TV kids show, Mister Maker & The Shapes, touring New Zealand, at Bruce Mason Theatre. Very interactive with song and dance compared to the craft TV show, in addition to some crafts. Lots of music and cheering. Have had to come home to go on their Facebook page and make crafts.
MAYBELLINE MAKE IT HAPPEN 
I was blown away to be invited to take part in the New Zealand Maybelline New York 'Make It Happen' video and have a two hour makeover and photo shoot with fashion photographer Garth Badger at Thievery Studio. The Make It Happen initiative will help 6 young New Zealanders follow their career paths with help and mentoring and support and they can apply now. Read more about it on my feature story on threadnz.com.
Below: Having my makeup done by the fabulous and talented Rani Shortland @ranishortland_makeupartist at Thievery Studio with Maybelline Make It Happen makeover shoot with fashion photography Garth Badger and hair styled using Redken.
Below: Shooting video at Maybelline Make it Happen.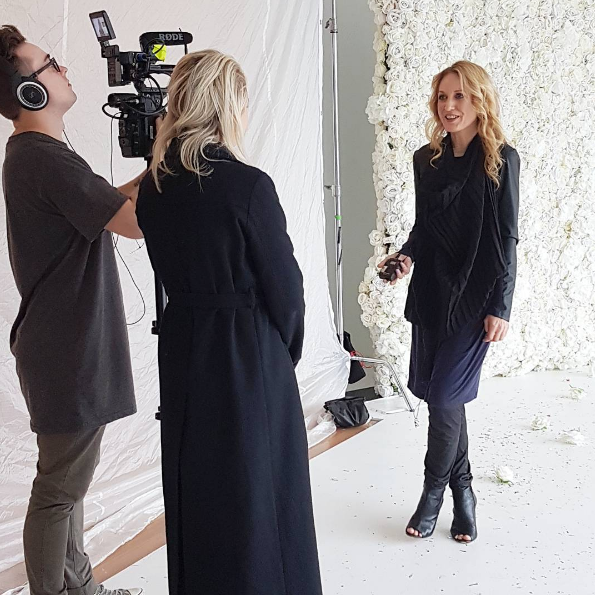 CLARINS MULTI ACTIVE
Clarins Multi Active Jour and beautiful table flowers at today's beauty media breakfast at Sofitel Auckland.
Yum- smashed avocado and poached eggs for breakfast at Sofitel this morning with Clarins.
NEDERLANDS DANS THEATER
At Nederlands Dans Theater opening night at Civic theatre tonight. Completely recommend it; 10/10. Never seen anything like it.
Megan Robinson
15th July 2016
Recommended