The Week On Thread Episode 57
The Week On Thread Episode 57 featuring highlights in photos of what I've been up to…
I'm at Soul Bar for the media launch of Atzen Skincare today. I love their blend of science and the best of nature, with vitamins, peptides, antioxidants and more; all free of parabens, petrochemicals, and cruelty free.
The thorn between the roses; with Vanessa Rehm of The Bubbalino Kitchen, and Sarah of @jayandsarahnz at Soul Bar for the NZ beauty media launch event for Atzen skincare.
Just popped into Zoe & Morgan in City Works Depot and got myself this silver ring(using the voucher from the SKY Emmy's party goodybag towards it, yay). It's like a door archway and you can wear it alone or with another ring under the arch.
The ZARA Auckland store opening invite came inside not 1, not 2, but 3 envelopes, it was like fashion pass-the-parcel.
In the pink: Mellow Cosmetics blush $17 and The Collective Dairy new pot set yoghurt in Raspberry.
Having a mandarin satsuma icecream at Giapo icecream on Queen Street – so very, very good. 
This makes me happy- for every kettle korn bag sold they donate a bag to Eat My Lunch NZ to low decile school kids and they've donated $20,000 to them as well. NICE WORK NZ KETTLE KORN.
Super cute secondhand clothing store which supports mental health foundation called The Clothing Collective in Birkenhead.
An invite has come for the new Juliette Hogan Eyewear launch. I do quite like a cardboard invite in this age of email. Nice matte stock too.
FINALLY avocados are 3 for $1.99 so I made guacamole.
I am a big Mark Ruffalo fan so I'm excited to watch Now You See Me 2 on DVD, and thank you Universal Pictures for the box of magic tricks! Perfect for the school holidays.
Flower shopping, at Farro Fresh.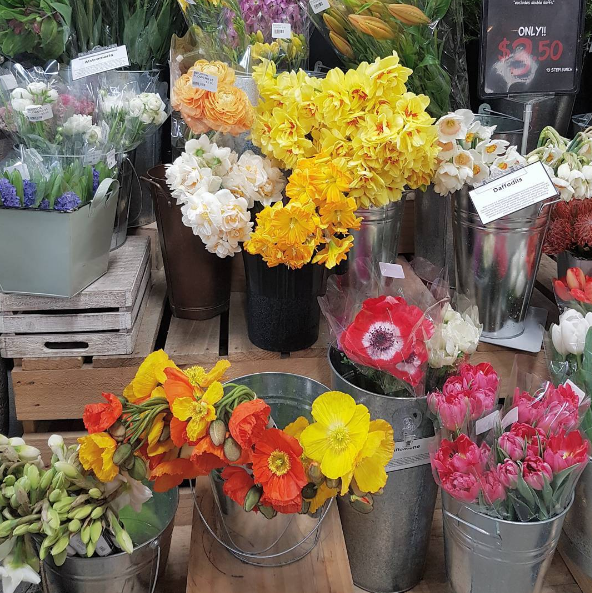 My children petting the spring lambs in-store at The Department Store today for the beginning of Spring.
With Lulu Wilcox, Sonia Gray, and Nicky Gadsdon, at high tea at James Parnell for I Love Pies desserts pies launch; yum yum.
I Love Pies dessert pies, Peter Yealands wine, hairbow by Isabella Bow, icecream by Little Road Creamery, tea by Fine & Dandy tea.
Megan Robinson
26th September 2016
Recommended