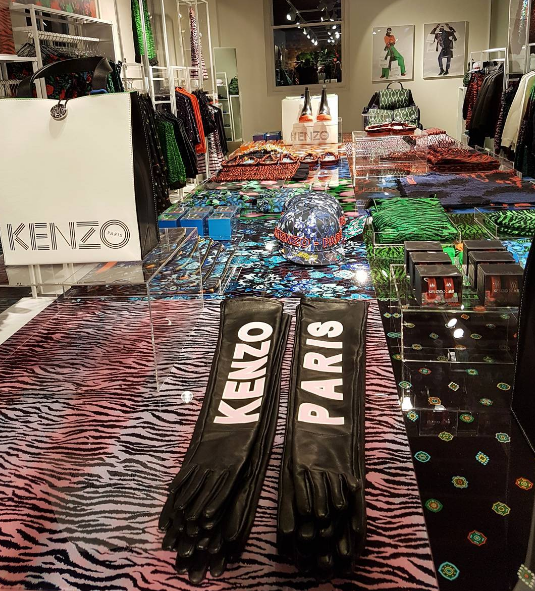 The Week On Thread: Episode 62
The Week On Thread: Episode 62 featuring highlights in photos of what I've been up to…
A glimpse into the colourful prints and vibrant patterns of the H&M Kenzo colab collection arriving in Auckland Sylvia Park store on 3rd November.
H&M x KENZO held a fashion media showcase this evening and the colab collection will be in store at H&M Sylvia Park from 3rd November.
We've started a new Christmas tradition, and adopted Elf on the Shelf! He came with a book to read the children about finding him each morning around the house. Available now at Paper Plus and Take Note stores. www.paperplus.co.nz
Afternoon coffee. This is the new Eclipse coffee machine by De Longhi with Nescafe Dolce Gusto pods which can be recycled using TerraCycle.co.nz recycling partners.
Speaking of coffee…These pretty Moccona x Peter Alexander coffee jars are very reusable afterwards, and have a $10 voucher on each jar to use when you buy new pjs. When you take the pyjama voucher paper wrapper off the Moccona Peter Alexander jars, they look like this, which would be pretty to re-use in the kitchen.
At Diabetes NZ Fitbit event with PitaPit supporting diabetes with healthy food options. With the three Mels and a Megan: @mrsmlissy @thebestnest and Mel Rundle. #diabetesactionmonth
Iconic New Zealand artist Dick Frizzell has designed Specsavers glasses with $25 going to Fred Hollows Foundation to restore sight in Fiji. Well done Specsavers giving $100,000 to Fred Hollows Foundation and getting sight back for 11,000 Fijians.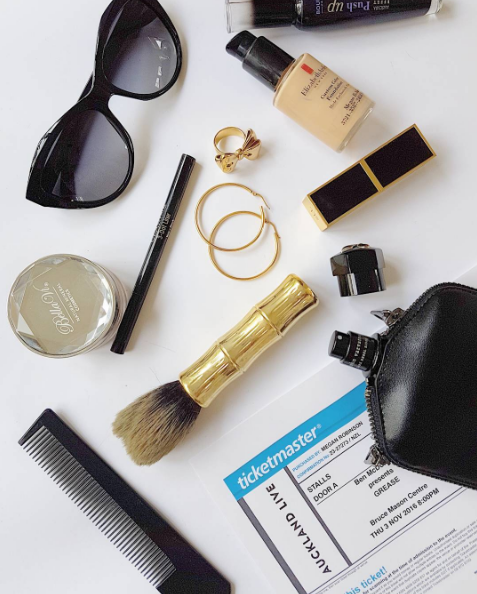 Getting ready for Grease the Musical, opening tonight at Bruce Mason Centre in Takapuna!
At Grease the musical at Bruce Mason Centre in Takapuna. Loved all the vintage classic cars they had on display to bring a nostalgic charm to the opening.
We had Crozier's Free Range Turkey for dinner, and it was amazing! So delicious and good knowing it is from a 100% free range farm in New Zealand and has zero additives. Available at Farro Fresh and stockists at their website www.croziersturkeys.co.nz
At Trolls movie today! I wore my daughter's dress up skirt so I basically had to breathe in the entire time haha but the children loved it and I got some great looks walking down Broadway. Thankfully the MAC Trolls pink hairspray colour washed out in one wash.
How cute are the Clinique NZ team they showed up with the brand new Clinique Happy gelato cream and Duck Island icecreams. Yum it smells delicious. Thanks Clinique.
Sylvia park is killin it with new stores lately…not just fashion but homewares, too. Australian contemporary homewares store Adairs has opened there near H&M and ZARA and it was filled with pretty things for interiors, bedding, and kids rooms.
Megan Robinson
7th November 2016
Recommended