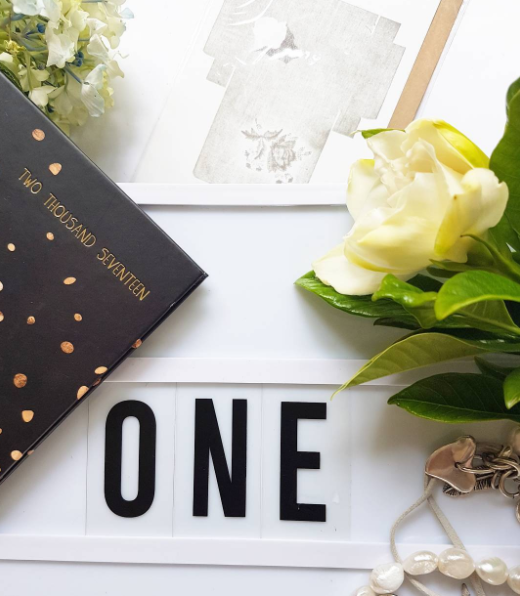 The Week On Thread: Episode 70
Happy new year, everybody! In this first THE WEEK ON THREAD column of 2017, I showcase some pics of what I've been doing in early January 2017 around Auckland and up north at beaches. It's mostly a collection from my Instagram which you can follow over at www.instagram.com/threadnz to see daily updates and what's new.
The Week On Thread: Episode 70
Pictured above; A new beginning. Diary by Warehouse Stationery, lightbox by Kmart, jewellery by Miglio.
Happy new year everyone! Having a wine for new years in my garden. Glasses by Karen Walker, dress Zimmerman.
New year's day lunch: a picnic at the beach with family.
My haul at Peter Alexander sale today. Somehow managed to buy these with two children in tow. Above and beyond customer service from Frankie and Evie at Albany store, too, even gave stickers to my children. Always good to shout out to retail stars! Great prices too: nighties $29, shorts $15, tops $17.
Experimenting with blue liquid eyeliner today. Color Precise Eyeliner by Rimmel. Top by Jockey. Sports crop top Cotton On Body.
Speaking of sales and bargains, you know when you're online shopping and at the checkout it says "Apply your discount code here"? Well I have a new advertiser Flipit on the right hand side of the homepage of my blog www.threadnz.com that has the discount codes for fashion and beauty stores such as Sephora, Cotton On, The Iconic, Peter Alexander and many more.

I discovered this new-to-me local fashion label, Pamelinhia, at the Knitting Truck in Matakana, which is located in the Charlie's gelato garden building.
Also at the Knitting Truck, were these very cool handmade knitted badges.
Just call me a "strawberry blonde" ha ha. Enjoying a strawberry gelato at Charlie's icecream, Matakana.
Pretty jasmine-covered coffee garden at Ravish cafe, Matakana.
Lovely day kayaking through crystal waters under pohutukawa trees in blossom.
Megan Robinson
9th January 2017
Recommended