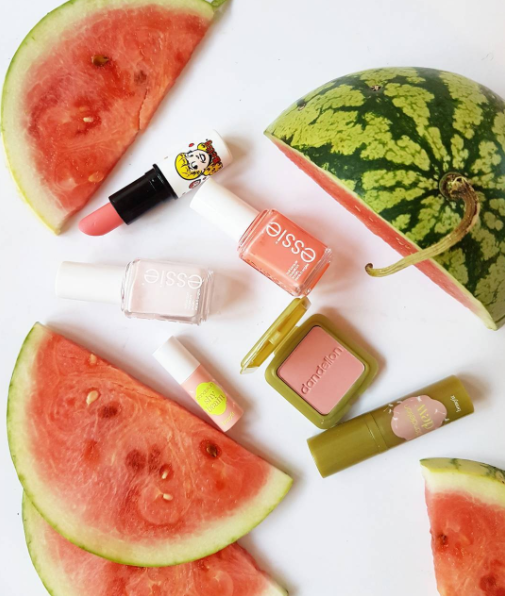 The Week On Thread: Episode 71
How's your summer going, everybody? It's been a bit patchy hasn't it, weather-wise, but there's been some beauties in there and I'm loving the New Zealand beaches. Well, I am back in the swing of things work-wise, as well as enjoying the summer holidays. In this second THE WEEK ON THREAD column of 2017, I showcase some pics of what I've been doing in mid to late January 2017 around Auckland. It's mostly a collection from my Instagram which you can follow over at www.instagram.com/threadnz to see daily updates and what's new. Pictured above: Shades of summer with sweet watermelon pink in Essie nailpolish, MAC lipstick in Betty Bright, and cute little minis by Benefit Dandelion Dew.
The Week On Thread: Episode 71
Starting my day with a protein smoothie for my health and energy levels. This is Nuzest 'Clean Lean Protein' in vanilla.
The beautiful new Art Deco bottle of sparkling Sileni Wine!
My first date night out without kids all school holidays. Off to see LA LA LAND. Have you seen it?
The Long Bay Nature Trail is open so I've taken the children. Lots of nesting pukeko and beautiful bush and coastal views.
Off to my first Next Gen personal trainer fitness session with Brooke Pryor wearing Fitbit Surge, Lululemon and Nike. I want to be a #fitmom so I'm doing a programme. Did eat a Farro donut for morning tea though.
My life hack apple crumble is protein granola baked on top of cooked apple with a knob of butter.
Homemade apple pie from my apple tree.
At MAC Britomart today for the beauty media launch event and demonstration by MAC artist Kabuki, which you can read all about on Threadnz here. MAC Makeup Art Cosmetics SS17 are three creative colour collections with three makeup artist extraordinaires – Diane Kendal, Kabuki, and James Kaliardos- in each artist's signature style. Available February 2017.
For parents looking for an eco-conscious solution to using plastic lunchboxes, New Zealand brand Little Leaf Eco has great options at @littleleafeconz and you can read their back to school tips on threadnz.com now!
What do the different types of MAC lipstick mean? Read my blog post about it, on threadnz here.
Megan Robinson
31st January 2017
Recommended