The Week On Thread: Episode 73
In this third THE WEEK ON THREAD column of 2017, I showcase some pics of what I've been doing in mid February 2017 around Auckland. It's mostly a collection from my Instagram which you can follow over at www.instagram.com/threadnz to see daily updates and what's new. Pictured above: Pretty bouquets by Boudica flowers at Farro.
The Week On Thread: Episode 73
Such a nice evening swimming at little shoal bay. Water was so warm! Back to school today.
Did you know normal ones carry a warning on the box?! For women interested in eco products and natural health, NZ-owned Bon organic tampons are certified organic, made from pure cotton and bleach-free, environmentally-made and recyclable. Good for your body and the planet.
I baked apricot and strawberry crumble for dessert.
New bedlinen from @thewarehousenz in my boy's room. Stylist Jade and The Warehouse Home team are at my home today styling my home with their new season homewares for their Instagram.
The gorgeous girls at @hustlebustle at today's @seedheritage & French Connection press day.
Viewing the autumn winter collections at Seed heritage today.
Beautiful embroidered AW17 collection by French Connection, in stores this Autumn.
Today's colour inspo is black and gold. Angled Smoky Obsidian semiprecious stone ring by Trama jewellery of Brazil. I bought myself these shoes and black lace shirt today. Black Orchid perfume by Tom Ford at Smith and Caughey's.
Lewis Road Creamery has shown up at my house with a platter of chocolate cream liqueur by candlelight. Thank you Melanie and Lauren and @lewisroadcreamery; what an amazing treat.
Nights in sorted! Lewis Road Creamery have released a chocolate cream 17% alcohol liqueur you drink over ice. Oh my goodness. It just showed up on a platter at my house with Riedel crystal glasses and Queen B pure beeswax candles. Just when I thought chocolate milk could not get any more decadent.
Just had a home delivery of Bulla icecreams, splits, and frozen yogurts! The children are gonna go CRAZY with excitement when they get home!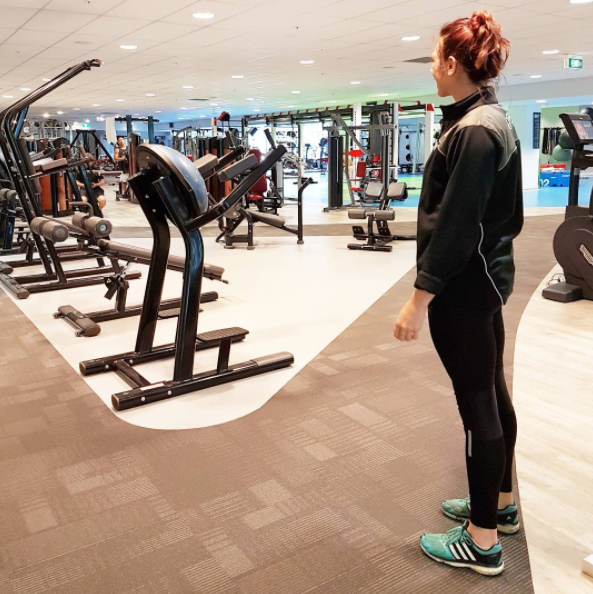 Best gym ever! At Next Gen Auckland Domain. I had a personal trainer session and it was not at all scary! If you've been wanting to get into fitness this may be the place for you as it has an incredible gym, pools and spas, and tennis courts. Read about it on threadnz now.
THIS is the kinda six pack I'm talking about. Petal cupcakes for Valentines.
Delicious dinner by Bird on a Wire at Extreme Edge rock climbing for the Bobux Kids media launch party!
Bobux Kids shoes are now available for kids up to size 33.
Cat heaven! The cats got a personal delivery this week of Omega Plus King salmon so it's been a feline fine dining experience it's pretty much The French Cafe for cats.
Be Wine Valentine! A beautiful delivery today from a secret admirer AKA @sacredhillwines! Decadent Rocky Road chocolate slice by Amy's Secret Kitchen, wine-matched with Sacred Hill Wines Halo Pinot Noir 2015.
In conversation with viral beauty YouTube and blogger Em Ford of UK based mypaleskin, whose video You Look Disgusting with comments about her acne as she put makeup over it, went viral worldwide with 23 million views. Antipodes hosted a media breakfast at hotel de Brett today as we heard all about it.
At Auckland waterfront for the big relaunch of Dr Hauschka makeup today.
Ooh a surprising evening delivery from Bunnings Warehouse, of a Valentine's orchid in a divine pink. I love it!
Megan Robinson
14th February 2017
Recommended