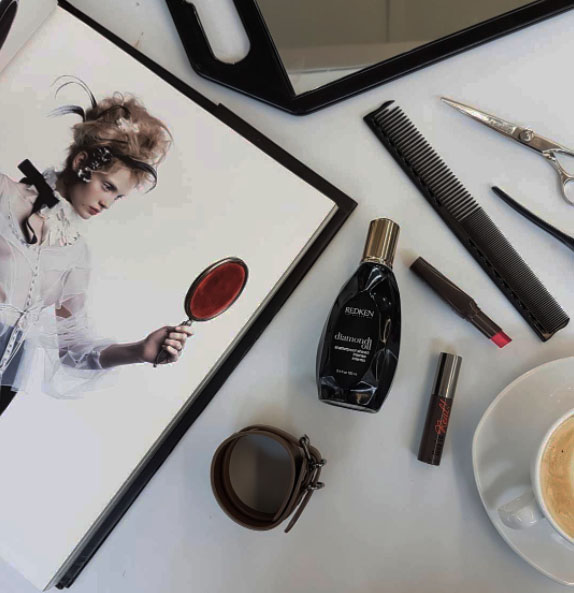 The Week On Thread Episode 80
In THE WEEK ON THREAD Episode 80, this tenth column of 2017, I showcase some pics of what I've been doing for the last week in early May around Auckland. It's mostly a collection from my Instagram which you can follow over at www. .com/threadnz to see daily updates and what's new.
The school holidays are over, so it's back to school, and the calendar of events is back on! Highlights this week included Bold is Beautiful charity launch at Benefit Cosmetics, Yealands at The Culpeper for International Sauvignon blanc Day, being featured in international blog culturetrip, Ki skincare reveal at Caci clinic, a new cut colour at Blaze, checking out Macpac for AW17, and a Tom Ang Photography Masterclass at Sony New Zealand.
The Week On Thread Episode 80
I'm honoured to be featured in theculturetrip 10 New Zealand Fashion Bloggers today! I'm in some very good company. Thankyou @culturetrip
A teaser of tomorrow's dinner I'll be cooking online, with people across New Zealand, for International Sauvignon Blanc Day with Yealands wine and The Culpeper.
Celebrating international Sauvignon Blanc Day with Yealands wine at the Culpeper.
Having my caricature drawn at today's Benefit Cosmetics #boldisbeautiful charity initiative launch supporting women with cancer at Look Good Feel Better. They donate $15 from each brow wax service. Last year Benefit Cosmetics worldwide raised $3.4 million for various #boldisbeautiful charities!
Benefit Cosmetics icecream cake from Ben & Jerry's for today's launch of Bold is Beautiful.
At Benefit Cosmetics Ponsonby Boutique for the Bold Is Beautiful charity initiative for Look Good Feel Better, where $15 from brow wax services goes to support women with cancer in LGFB workshops, where Benefit makeup artists will also be volunteering their time doing makeups on the women. Nice work, @benefitnz! Pictured: me, Amber Howard, Fiona Clare Beauty, Sarah Ellen, Michaela Bird, Janessa Bartsch.
On my nails today: essie Pret A Surfer.
Who says I never wear track pants!? Pants Witchery, top Issey Miyake, belt Zac Posen, scarf Cybele, shoes Mi Piaci.
Macpac do such great winter jackets…thinking warm thoughts as I'm planning a trip to Queenstown and they do cold with more earnestness than we do in Auckland. www.macpac.co.nz
At Sony Photography Masterclass with Tom Ang at Sony New Zealand as a guest to learn about photography skills from the master.
Lunch with Caci launching their new range of Ki skincare. Caci founder, Jackie Smith, wanted to provide clients with at-home products to enhance their results and continue the good work started in treatment rooms. The fundamental range launches with five key products in simple, easy to understand packaging that's colour-coded for everyday or weekly use. It includes Ki Daily Cleanser, Hydrating Cleanser, and Oil Control Cleanser at $67 each; Daily Moisturiser, Hydrating Moisturiser, and Oil Control Moisturiser at $89 each; and weekly treatments include Exfoliating Treatment, Clay Mask, and Soothing Mask, at $73 each; an Eye Treatment for $96; and Sunscreen at $58, all available at Caci clinics from 10th May 2017.  
With the fabulous Kelly Manu at Blaze salon Newmarket! Just had a cut and colour using Redken. I'm wearing cut-out shoulders dress by Witchery, with vintage striped scarf, lapel collar by Zambesi, and chain necklace by Saben.
Currently in full ninja party mode making Lego Ninjago fruit sticks for the 6yo party

I made the discs with paper motifs I printed off the Internet and the laminator from Warehouse Stationery and you could do this for any party theme.
I'm literally packing for Queenstown right now, to do a feature on the highlights and things to do and see – and, of course, eat! See you next week!
Megan Robinson
11th May 2017
Recommended