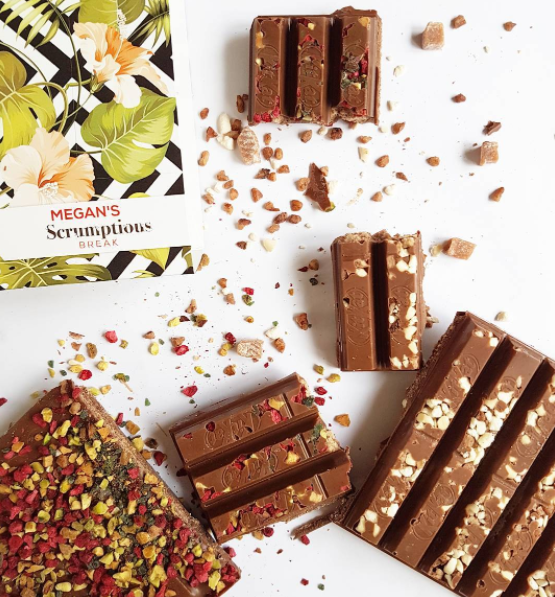 The Week On Thread Episode 81
In THE WEEK ON THREAD Episode 81, this eleventh column of 2017, I showcase some pics of what I've been doing for the last week in mid to late May around Auckland. It's mostly a collection from my Instagram which you can follow over at www.instagram.com/threadnz to see daily updates and what's new.
Highlights this week included Royal New Zealand Ballet performance of Three by Ekman at ASB Waterfront Theatre,  Kitkat Masterclass making chocolate bars at Social Cooking, Sacred Hill Wines cooking class with our mums, lunch at Amano with Dermalogica and some blogger mums, Baywatch the movie, and Bobux shoes.
The Week On Thread Episode 81
Amazing lunch at Amano with gorgeous mummies Penny @littlehousewifeblog, Vanessa @vanessarehm, Luci @dermalogicanz and Melissa @thebestnest
Intro image: The Kitkat Masterclass finished result I made today. We chose 3 toppings, poured liquid chocolate into a slotted mold, put wafers on, chilled it, and they couriered it to us. On the left I made mint, raspberry and pistachio. On the right, meringue, caramel fudge, and nuts.
With the gorgeous Juls at the contemporary dance NZ Ballet show 'Three by Ekman', tonight at ASB Waterfront Theatre. We absolutely loved it; clever, sexy, and stylish costumes to boot.
I'm swimsuit-ready and running in slow motion-excited about Baywatch the movie, it looks so fun!
My son is off to school proudly wearing his new leather shoes – no laces yippee- we love Bobux. Did you know they now go up to a kids size 31 around age 8? You can shop the styles at www.bobux.co.nz
Casual Sunday, wearing shirt by Endless Rose, pants by Witchery, bag by Marc by Marc Jacobs, bracelet by Miglio Jewellery.
Absolute stunner of a day Auckland at Next Gen Auckland Domain.
Feeling less than productive today.
Kikki.k has just sent me from Australia their brand new homeware line Svenska Hem polkadot candle and black and gold grid cup with wooden saucer- so chic and Scandinavian.
New box fresh white kicks from ECCO shoes! Cool 2.0 is a leather sports-luxe sneaker that is 100% waterproof and breathable, making them comfortable, stylish, and practical to boot.
Megan Robinson
29th May 2017
Recommended