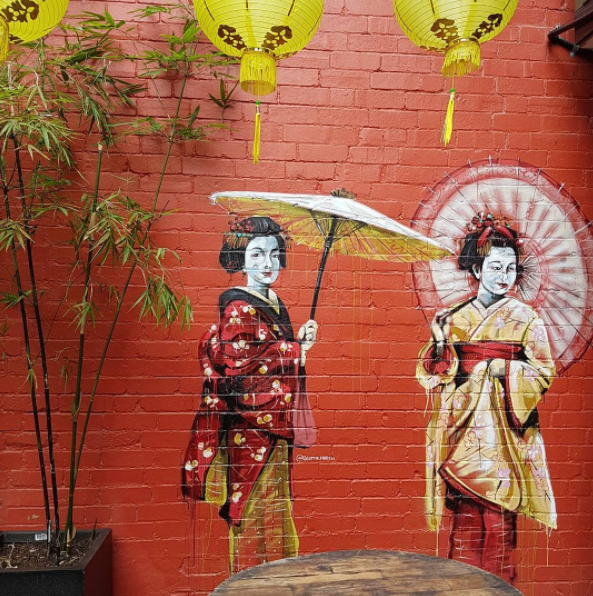 The Week On Thread Episode 82
In THE WEEK ON THREAD Episode 82, this twelfth column of 2017, I showcase some pics of what I've been doing for the last week in early June around Auckland and in Sydney at VIVID SYDNEY. It's mostly a collection from my Instagram which you can follow over at www.instagram.com/threadnz to see daily updates and what's new.
Highlights this week included VIVID SYDNEY, Benefit WOW Brow workshop, Blaze hair, World Vision 40 Hour Famine for Syria, Disney Pixar's Cars 3, and Million Dollar Quartet. Read my article on Vivid Sydney here on Threadnz.com
The Week On Thread Episode 82
Today: Wearing Trelise Cooper and white Vans. Loving my new blowdry by Keeley at Blaze salon Newmarket, thanks to @blaze_hair
VIVID SYDNEY
It's been my dream to go to Vivid Sydney, the world's largest festival of light, music and ideas, so when I was offered the opportunity to see it with Destination NSW I leapt at the chance. I thoroughly recommend you visit it soon – there's something for everyone, whether you like food, art, music, and culture.
So good to be back at Next Gen gym exercising again after being away eating everything in Sydney, haha!
Beauty media at a fabulous 'Wow Brow Styling' tutorial at @benefitnz today. For the first look, Straight Brow, use Ka-Brow and 3D Brow Tones. For a Feathered brow, use Precisely My Brow Pencil and Brow setting gel brushed upwards, and for a Natural Brow use their best of beauty award winning product, Gimme Brow, and Goof Proof Brow Pencil. For the Bold & Angular Brow, use Benefit's first brow product ever made- Brow Zings. Apply the wax first to outline the shape of the brow then apply the powder.
With the gorgeous Ann At Blaze salon for a blowdry. I'm wearing: top by Issey Miyake, pants tkstore, jacket Lonely Hearts, scarf STORM.
At World Vision sleepover with my children eating Syrian food and learning about life as a Syrian refugee.
Back from Disney Pixar's Cars 3.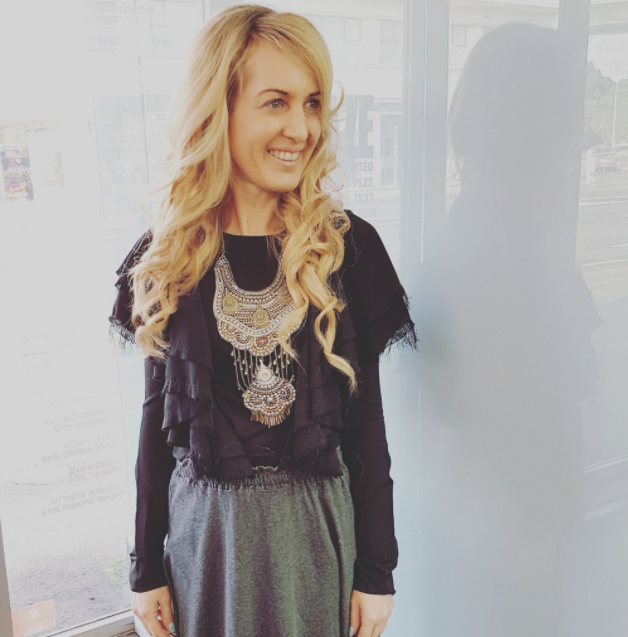 At Blaze salon Newmarket. Wearing: top by Mossman, necklace by Lovisa, skirt by We'ar Clothing.
Million Dollar Quartet
Goodness, gracious, great balls of fire! I'm with Trudi Bennett of Wardrobe Flair to see the smash hit musical Million Dollar Quartet, starring Jason Donovan, at Auckland's Civic Theatre tonight.
We absolutely loved the talented cast and the music. Go see it!
Million Dollar Quartet is inspired by the incredible true events of December 4, 1956, when the "Father of Rock 'n' Roll" and owner of Sun Studios in Memphis, Sam Phillips (played by Jason Donovan), brought together four music giants – Elvis Presley, Johnny Cash, Jerry Lee Lewis, and Carl Perkins – for one of the greatest impromptu recording/jam sessions of all time. This high voltage, rock 'n roll sensation plays at The Civic in Auckland from 9 to 15 June.
See all my photos from Vivid Sydney here on Threadnz.com
Megan Robinson
11th June 2017
Recommended