The Week On Thread Episode 83
In The Week On Thread Episode 83, this thirteenth column of 2017, I showcase some pics of what I've been doing for the last week in late June around Auckland. It's mostly a collection from my Instagram which you can follow over at www.instagram.com/threadnz to see daily updates and what's new.
Just been to Despicable Me 3 and got a helium balloon. I'm wearing boots by Ecco shoes, dress Miller's, cape by Seed heritage, bag Deadly Ponies.
Treats from Auckland Fair today; the last ever to be held.
Do I dare!? A special batch of tea, brewed by 'my cousin Rachel'. The classic novel by Daphne Du Maurier is now a movie starring Rachel Weisz in cinemas June 22nd. Thankyou @20thcenturyfoxnz for this beautiful T2 teacup delivery.
Trelise Cooper
Goody bags with snacks are the best.
Got some amazing Five Star Slippers lined in sheepskin from fabulous New Zealand shoemaker, Minnie Cooper. This bronze metallic ballet slipper is their latest shade and is racing out the door! Available at @minniecoopernz
At West Side Story premiere tonight. My hair by Alex at Blaze.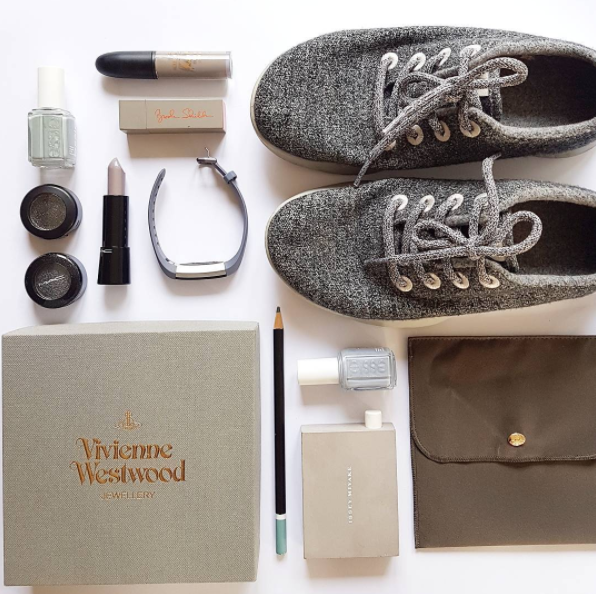 Colour inspo grey. Featuring Fitbit, Allbirds, MAC cosmetics, Essie.
A-ma-zing: wine and fashion in one box; how well do these people know me!? Putting on the STORM scarf now and pouring a glass of red, thank you Akarua Wines.
Happy weekend everyone!
What I wore today at Blaze salon Newmarket: dress I made, vintage kimono, hair colour by Kelly Manu at Blaze.
The most stunning display of the week was Ecoya's re-launch event in Britomart with a new logo and three new fragrances.
At AVON media lunch at Mr Toms in Ponsonby with the gorgeous Elise Wilson and Erin Berryman. I'm wearing shirt by Endless Rose, vintage Lee jeans, lipstick by AVON in Wild Cherry.
Good morning everyone! Starting my day right with a clean lean protein smoothie by Nuzest and reading 'Supercharged Food' by Lee Holmes.
Wearing the new Ziera Shoes Umbria Flex lace up sports shoe with a rubberized sole – extremely comfortable and feel great on. Bonus- they are machine washable so you can throw them in the washing machine to clean. At @zierashoes now.
Megan Robinson
June 2017
Recommended