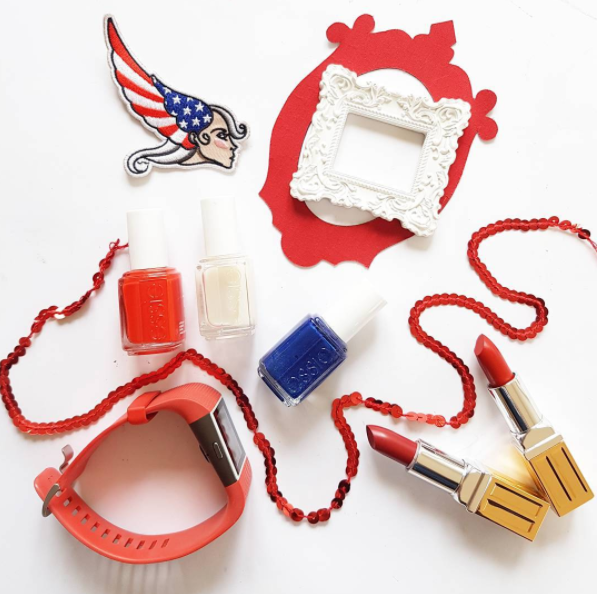 The Week On Thread Episode 84
The Week On Thread Episode 84, this fourteenth column of 2017, I showcase some pics of what I've been doing for the last week in late June around Auckland. It's mostly a collection from my Instagram which you can follow over at www.instagram.com/threadnz to see daily updates and what's new.
I'm at the Zoe and Morgan jewellery sale deciding what to get. What would you choose!? These styles, amongst lots of others, are all half price. It's online and instore in City Works Depot.
Asics Ambassador and NZ Olympian Sarah Cowley-Ross on the Foot ID treadmill which is free for all customers to get the right fit and is the only one in New Zealand at the brand new Asics store in Shortland street.
At Asics store opening in Shortland street with Art Green and Matilda Rice. The new store has a great range of apparel and footwear, as well as New Zealand's only Foot ID treadmill.
Popular New Zealand fashion label Ketz-ke has just released a youthful label, LEO + BE, launching for Spring 2017 into 50 locations with an easy, wearable collection of feminine yet casual separates and dresses.
The new print collection for MAYA by designer Melanie Cutfield. Dress $25.
Hair by Kelly Manu of Blaze hair in M2 magazine using Redken. Photograph by Fiona Quinn, makeup Amber Carroll using MAC. Model Taylah at Unique Model Management. Jewellery by Miglio jewellery.
What I wore today at Blaze. My hair by Ann, silk horse photograph Frockstrot Dress by Sheryl May, top Issey Miyake, vintage leather strap, shoes Ecco.
Megan Robinson
6th July 2017
Recommended