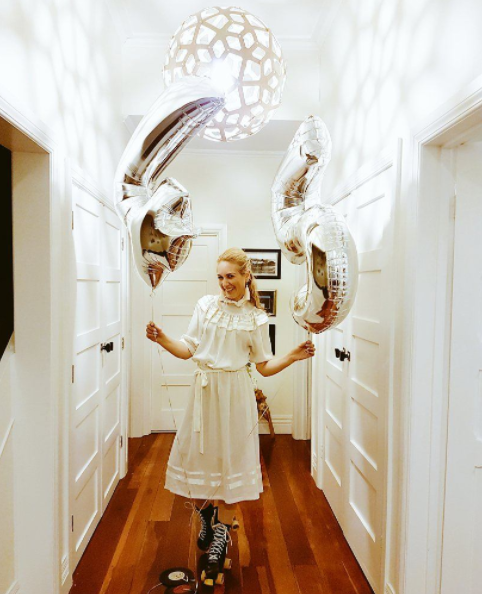 The Week On Thread Episode 85
In The Week On Thread Episode 85, this fifteenth column of 2017, I showcase some pics of what I've been doing for the last week in early to mid July around here, plus a birthday trip to Fiji with my family, and my 80s theme birthday party with girlfriends back in Auckland.
It's mostly a collection from my Instagram which you can follow over at www.instagram.com/threadnz to see daily updates and what's new.
Birthday flowers for me from Elizabeth Arden. So spoiled.
A stunning delivery from the new Trilogy Sensitive range with a Winter Booster salad and juice, a bouquet of flowers, all in a handwoven basket. Beautiful and good for you, just like Trilogy.
Planted my new herb garden in front of the kids playhouse at the bottom of the garden. At least herbs will enjoy this Auckland rain

My ideal school holidays tbh. This island also had free wine all day.
Rock-hopping daughter at South Sea Island.
Celebrating my birthday in the sunshine, at Doubletree Hilton Sonaisali Island, Fiji.
Wrapped up warm inside watching movies, eating the new Lewis Road Creamery with Pics peanut butter that was sent to try this week. It has nutty pieces a bit like choc chip icecream in texture, and really creamy icecream.
Doing a yoga class with Chrystal Chenery in our new YOU by Skechers shoes today at Albany with these babes.
So, it is July, also known as BIRTHDAY WEEK. The gorgeous @theprettybaker has popped by with an amazing balloon gift for me. Read more about my 80s birthday party here.
Megan Robinson
17th July 2017
Recommended