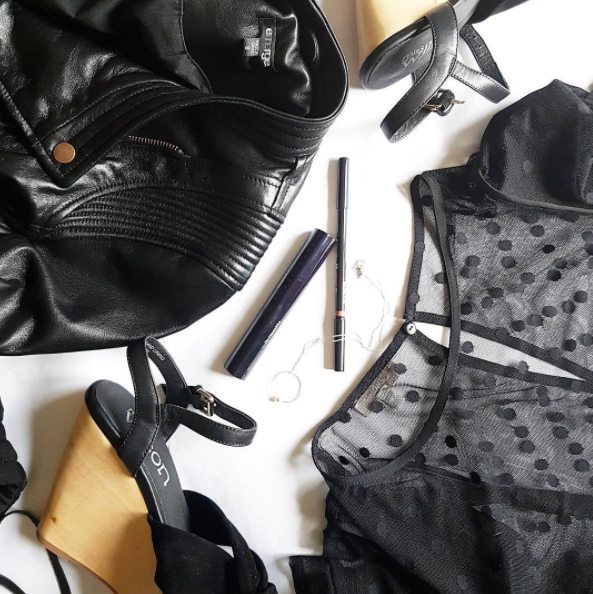 The Week On Thread Episode 88
The Week On Thread Episode 88, this eighteenth column of 2017, I showcase some pics of highlights in photos of what I've been doing for the past week in August around Auckland. It's mostly a collection from my Instagram which you can follow over at www.instagram.com/threadnz to see daily updates and what's new.
With Maddy at @smithandcaugheys today.
HOT OFF THE PRESS- see today's New Zealand Fashion Week model castings where designers select the models for their 2017 fashion week shows, live on threadnz.com now. Photography by Annupam. NB If you want to use any of the model photos as often happens, that's fine, just please credit and tag @annupam and @threadnz thanks.
A beautiful spring bouquet has arrived from Ezibuy, to celebrate their Spring Homewares collection coming instore. So beautiful, I just love daffodils so much.
A night of culture, both old and new, at the Aotea Centre tonight for Auckland Philharmonic Orchestra The Legend of Zelda. I'm wearing a vintage dress, Marc by Marc Jacobs handbag, Mi Piaci shoes, Scarlett coat. Photo credit Trudi Bennett.
At a makeup demo this morning with Dr Hauschka, from natural to dramatic looks, learning tips and tricks from their master makeup artist Karim Sattar.
At Dr Hauschka event at Giraffe restaurant in the Sebel. Wearing dress by Sheryl May, boots Number One, shrug sleeves by K+K, pleats please top by Issey Miyake, headband Zara, bag Marc by Marc Jacobs.
Oh sweet mother of dairy, Lewis Road Creamery- or should I say- sour creamery!? – salmon blini and lemon cake has been delivered to my door. BRB eating.
At TOUS jewellery launch and there are live models in the window. I did a double take when they first moved. Models Kate and Tyler from @rpdmodels
Such a fun night shopping after hours in an empty store it must be how the Queen feels when she shops. Some blogger babes and I got to choose an outfit from Ezibuy to celebrate the launch of spring instore. Go in or go online and check it out. I'll be wearing my new pieces very soon.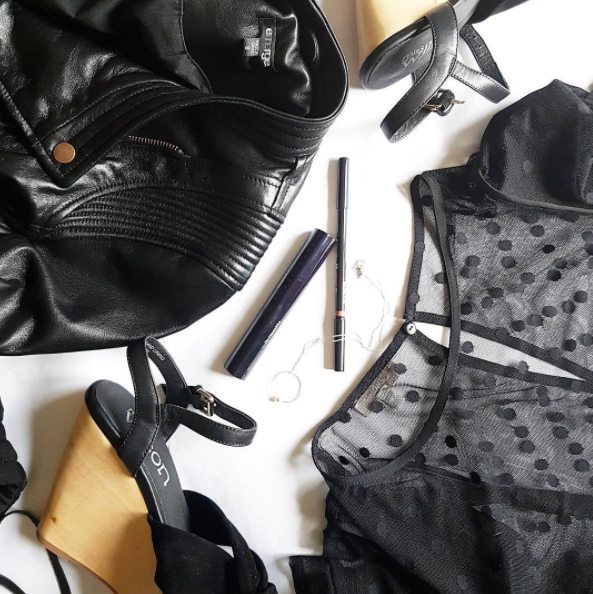 Loving new things this week: leather jacket Emerge and polkadot shirt Capture at @ezibuy, shoes from Kathryn Wilson, necklace by TOUS, mascara and lip liner Dr Hauschka.
At Benefit Ponsonby with NZ comedian Melanie Bracewell having her makeup done for today's shoot with @annupamphotos
And it's a wrap – just before the heavens opened and the rains came down. Thank you @annupam Photography. Comedian Melanie Bracewell wears top by Wynn Hamlyn, shorts by Stolen Girlfriends Club, choker by Trelise Cooper, hair by Blaze salon, and tan and make-up by Benefit Cosmetics in Ponsonby.
Megan Robinson
21st August 2017
Photos from my Instagram at www.instagram.com/threadnz/
Recommended