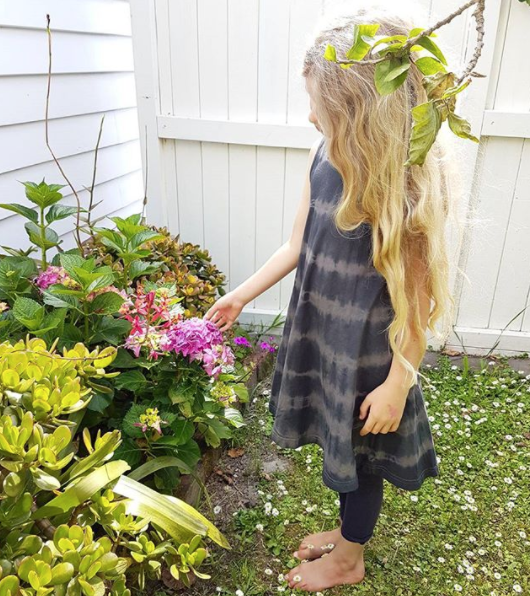 The Week On Thread Episode 99
In The Week On Thread Episode 99, this twenty ninth column of 2017, I showcase some pics of highlights in photos of what I've been doing for the past week in late November 2017 around Auckland. It's the highlights from my Instagram, which you can follow over at www.instagram.com/threadnz to see daily updates and what's new.
Who else loved Winnie the Pooh as a child?! I was brought up on Hundred Acre Wood and The House at Pooh Corner, so I'm extremely excited! This amazing bear is a handcrafted replica in mohair, of the original Winnie the Pooh Merrythought bear owned by AA Milne's son Christopher Robin, bought by Daphne Milne in Harrods in 1921. The new film, Goodbye Christopher Robin, tells the historical drama of the Milnes and centres on the father son relationship and the effects of war and a nation desperate for the joy that these stories brings. Goodbye Christopher Robin opens in cinemas this Thursday 23rd November.
Bear and peonies; good things in my day. Winnie the Pooh handcrafted merino Merrythought bear from #20thcenturyfoxnz for the release of new historical drama on AAMilne, Goodbye Christopher Robin. Vase by the warehouse. Flax kete from Auckland museum store. Drum stool made by Glenn Dwight. Linen apron by Deadly Ponies.
Pop of colour: cotton ruffle sleeve dress by Karen Walker, Valentina Pink perfume by Valentino, coral.dawn lipstick by Karen Murrell. Pink and coral roses I just treated myself to while 'grocery shopping'.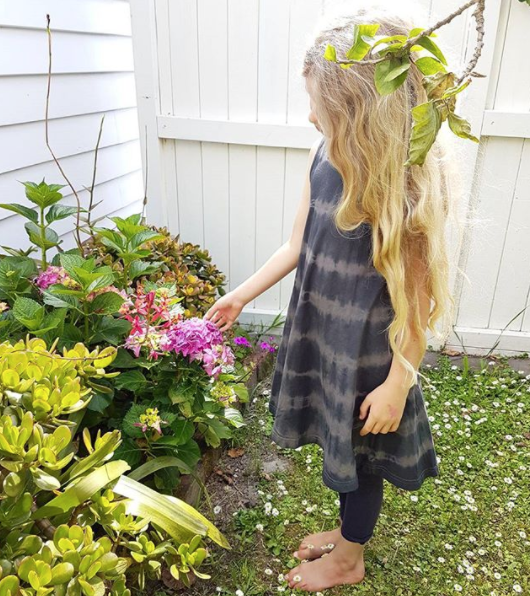 In the garden wearing the brand new organic fairtrade kids clothing label, Oki For All, designed by Auckland mum Kerith McKenzie. The perfect antidote for all those mass produced clothes with purple butterflies out there in the mall.
Gorgeous prints, subtle tie dye; basically pieces you'd want to wear yourself, ethically made. Hanging on my son's bedroom wall is this teeshirt print is definitely art; new local children's wear label Oki For All caters to primary school age kids which is a demographic often missed out by all the cute baby labels, and it's organic and fairtrade and ethically made as well as very, very cool and stylish. For where to buy see @okiforall. Photos of a Japanese felt anime exhibition taken by my brother and pegged on the wall as bunting.
Following the reindeer footprints through the enchanted forest to see Santa at Smith and Caughey's.
Fairies at Santa's grotto @smithandcaugheys
At Parnell cathedral for cocktails launching ASB Classic tennis season 2018, with Trudi Bennett of WardrobeFlair.
What I wore today: ASOS dress, shoes by TK Store, at ASB Classic tennis 2018 launch party.
Amazing giftbox of Davines sustainable haircare with Nounou shampoo and conditioner and Oi Oil, at blowdry by stylist Pedja Rilak today, at the beautiful North Shore salon at Servilles Takapuna.
At the premiere of Disney Pixar Coco with Jesse Mulligan. A charming family movie with lots of heart about love, life, family, and following your passion. I cried! My daughter cried! I recommend you go see it, it's great. In cinemas boxing day.
At Karakter mid century furniture store to view the AW18 Sheryl May fashion collection.
What I wore today- enjoying the gardens at NZ Flower & Garden Show! Dress I made, bag Mi Piaci, boots Number one shoes, tights Lonely Hearts, necklace Karen Walker, earrings Ore Design.
My favourite garden at NZ Flower & Garden Show 2017 is the charming and whimsical Hobbit Garden.
Little known fact about me; I collect old sewing patterns. They have to be before photographs were taken of garments, just hand drawn illustrations.
On the blog: my Summer Essentials including this Kate Sylvester dress, all available at @society.nz
By Megan Robinson
30th November 2017
All photography by Megan Robinson. Disclosure: Items gifted for review. No payment received, all opinions my own.
Recommended