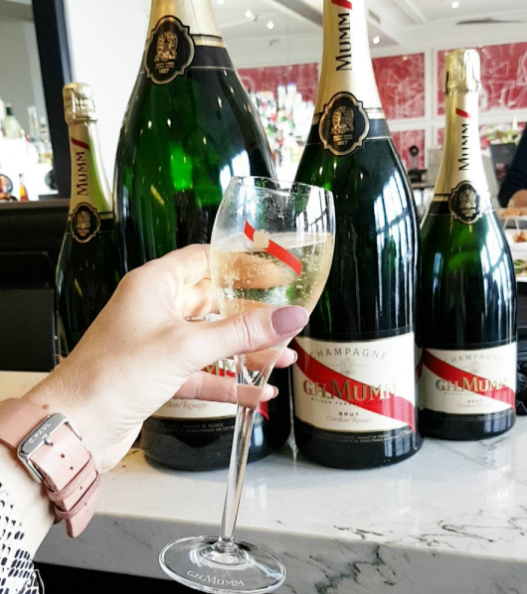 THE YEAR'S HIGHLIGHTS: BEST EVENTS OF 2016
I'm exceptionally lucky to get to see some of the country's beauty launches, blogger and media events, and fashion shows, and it's been such a busy year. Here are some of the top events and highlights of 2016 for a snapshot of some of my favourite fashion and beauty industry events in the past wee while. You'll find the link for each one listed beside the blurb if you want to see each full article.
The year's highlights: Best events of 2016
JANUARY
ASB tennis and a selfie with tennis superstar player, Caroline Wozniacki!
Off to Rotorua, staying at Jet Park Rotorua, and a day out with the children at Rainbow Springs animal fun park, and also thermal pools at Polynesian Spa.
Quentin Tarantino was in Auckland for the premiere of his new Western, The Hateful Eight.
Federal Street Summer Festival with SKYCITY on 22nd January.
An elegant – and very healthy – Lifestream High Tea with author and naturopath Janella Purcell in Grey Lynn.
Les Mills cycle class, THE TRIP, launches, with gaming-style audio visuals with an exercycle bike class at Newmarket.
We drive down to go camping at FESTIVAL ONE music festival which began after Parachute festival ended, and have amazing gear courtesy of Macpac.
FEBRUARY
Deadpool film premiere.
Lewis Road Creamery rose icecream launch at the historic Devonport naval barracks.
Rhiana Clarke attends Karen Walker New York fashion show for thread in NYC.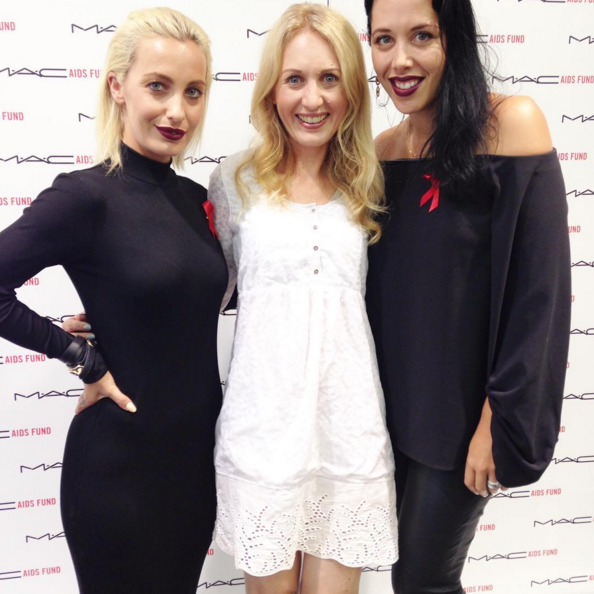 At MAC Britomart for the MAC AIDS Trust cheque presentation to Positive Women, with Kiekie and Tatum of @maccosmetics.
At the TV2 launch party of new television drama, 'Filthy Rich' tonight at Mantells on the Water.
Phantom of the Opera opening night red carpet at Auckland's Civic Theatre.
WORLD on the catwalk at Britomart Fashion Sessions 2016. Photos by Annupam. Also see shows by Trelise Cooper and Juliette Hogan here.
Sodastream drinks at Silo Park to watch the open air movies.
MARCH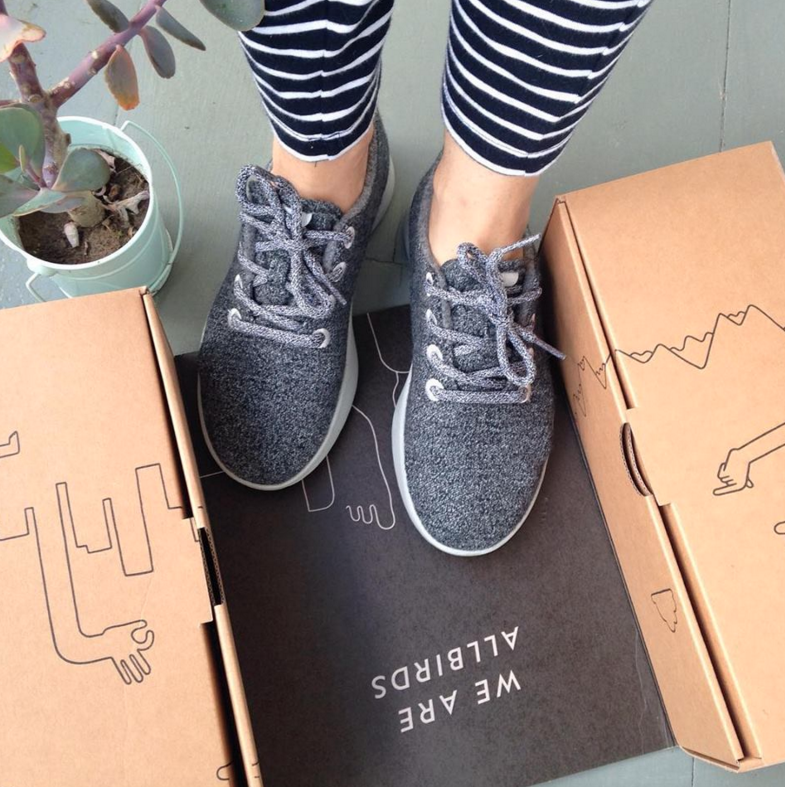 The new Allbirds merino sneakers are amazing! Highly recommend them.
Picked up by Maserati, Italian style, for the DeLonghi PrimaDonna Elite coffee event.
Doing some circus performer moves in hoops at the Skechers GoFlex launch.
Speed of Light' by the NZ Ballet.
Cheesefest at the Langham.
iD Dunedin fashion week 2016, always a year's highlight in the fashion calendar for me.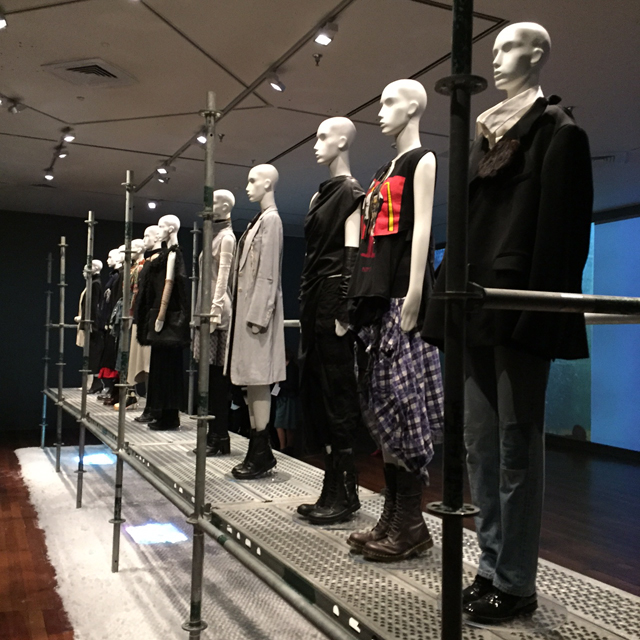 Margi Robertson's nom.D retrospective exhibition at Dunedin Museum.
Models in swimsuits using the waterproof GS7 Samsung at tonight's Remix rooftop pool party at Next Gen.
How much fun is people watching at festivals?! At @aclfestivalnz festival today 👌🏼
APRIL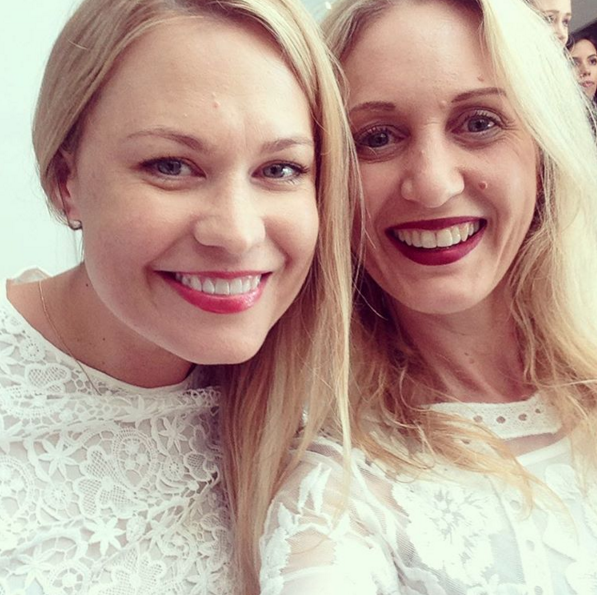 With gorgeous shoe designer, Kathryn Wilson, at the Moroccanoil beauty media launch.
Kiekie Stanners hosting our MAC makeup party at Smith & Caughey Newmarket where I got to invite 5 friends to have a makeup lesson.
Minnie Cooper Luxe Slippers Launch.
At escape game Escapade with Katherine Lowe, Maddy Budd, Ben Lawson, and Paul Williams.
Cool concept- models getting out of DS automobiles on the catwalk at today's Adrian Hailwood AW16 show at Britomart.
MAY
L'Oreal Paris 'Beauties That Brunch' beauty media event at Gusto at the Grand, SKYCITY.
The Jockey delivery man male model that hand delivered new season Jockey to media.
Left: Bernadette Anker (Bernie) of Unique model management at MAC brows launch at Newmarket.
Dalmore whisky tasting lesson and Blue Velvet Burgerfuel launch party.
Designer Kate Sylvester with models, wearing her Summer 16-17 designs at the new season launch.
Kagi jewellery launch at Wintergardens.
Having our hair did at @dryandtea with Beth @themorrismob and Greta from @disneyaunz for Alice in Wonderland premiere.
The gorgeous Anna Reeve and I, at Elizabeth Arden Boutique Queen St shooting a video on their amazing beauty services!
Ice Age Live Auckland
The Simple 'feel good' launch encompassing yoga, nutrition, and skincare tips, at Sapphire Room Ponsonby, wearing Lululemon.
At Colin Mathura-Jeffree's birthday party at the X-Men premiere at Sylvia Park, with a movie popcorn birthday cake they brought to us in our seats in Luxe cinema, with champagne. How all movies should be, really.
JUNE
Trelise Cooper Theatre of Fashion 2016 show held at Q Theatre, Queen Street. Photos by Anupam Singh.
With Alex Walls of the Block fame, at Philips HUE lighting event.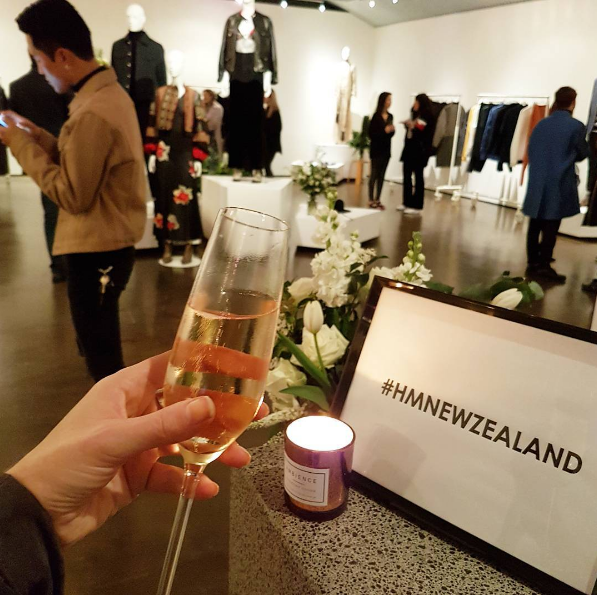 H&M fashion showcase in Auckland.
JULY
RUBY opens in Takapuna, hurrah!
At Bird On A Wire with beauty bloggers with Antipodes skincare.
Tamsin Marshall and I at Tom Ford Beauty launch event into New Zealand at a STUNNING mansion in Herne Bay.
NZ premiere of Ghostbusters.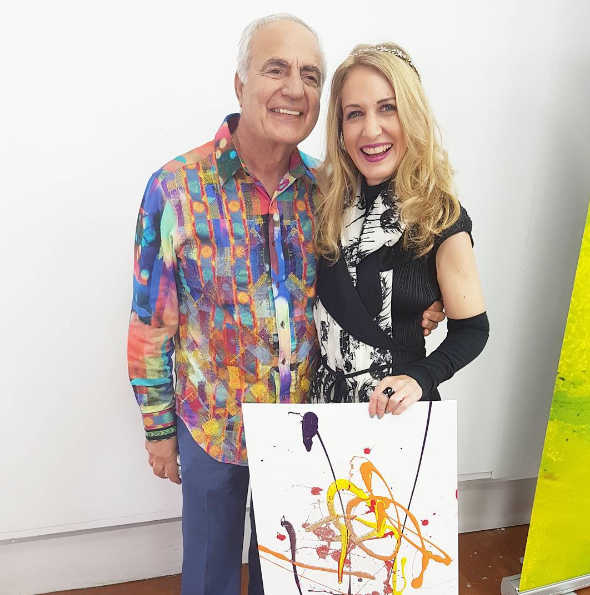 With Dr Murad of Murad Skincare doing a beauty editor's art workshop and being totally inspired by this holistic and wise soul.
Taking the children to see MISTER MAKER of the BBC show, live at Bruce Mason Theatre, Takapuna.
Shooting video at Maybelline Make it Happen. I was honoured to be selected as a Maybelline IT girl to have a makeover and appear in their video.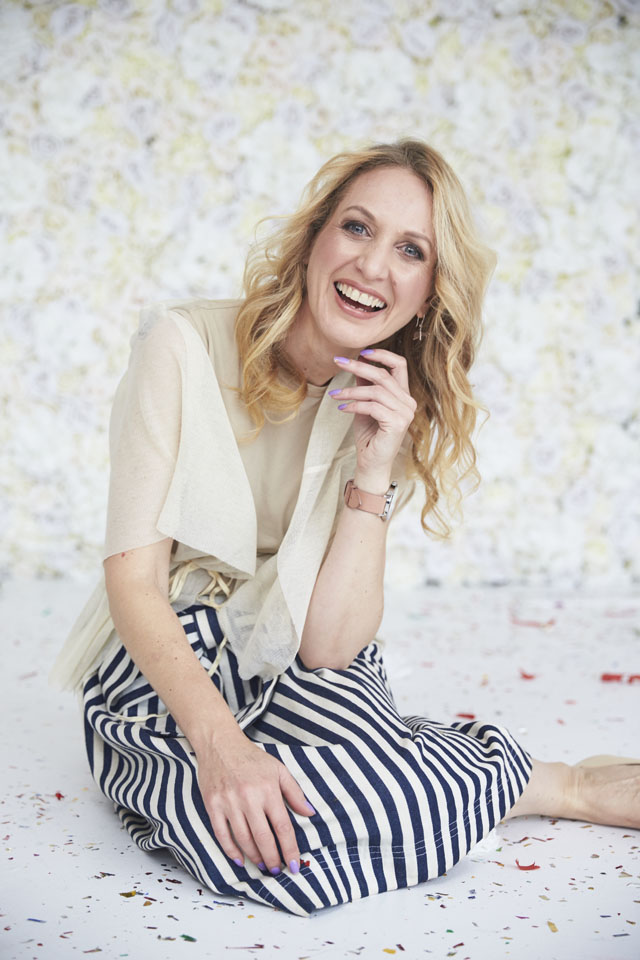 My photo at Maybelline Make It Happen, at Thievery Studio, by photographer Garth Badger. Such an incredible experience having a photo shoot done, thank you Maybelline.
A beautiful beautiful show, Nederlands Dans Theater, and very thought provoking political theatre performed as dance.
Spencer On Byron Takapuna for Takapuna tourism, also hair doen by Frenchie & Co and dinner at Le Desir.
The finished result of my Melbourne Cup millinery workshop creation, at a fashion media workshop at SKYCITY Sugar Club making our own hats with an accomplished milliner in honour of Melbourne Cup Day.
Buteyko Breathing workshop with my son to improve asthma and snoring through better nose breathing techniques. Highly recommend this to adults and children.
Disney On Ice premiere with mummy bloggers Maris Foy happy mum happy child, Vanessa Rehm Bubbalino Kitchen, Megan Robinson Thread.co.nz, Beth Morris The Morris Mob, and Little Housewife NZ.
AUGUST 
Loving Tangled at Disney On Ice.
Fashion Week model casting. Photo of Unique model agency by Anupam
Helping promote the NZ Post parcel hub at NZ fashion week.
With Nadia Lim at NZ avocado lunch.
NZFW delegates bags.
Backstage with makeup artist Grayson Coutts, and Chelsea Cresswell of FAB group. I'm wearing a gorgeous pleated dress by Mesop.
SEPTEMBER 
HIGHLIGHT OF THE YEAR – the Trilogy Queenstown trip. See all the photos about my trip to Queenstown with Trilogy skincare here.
OCTOBER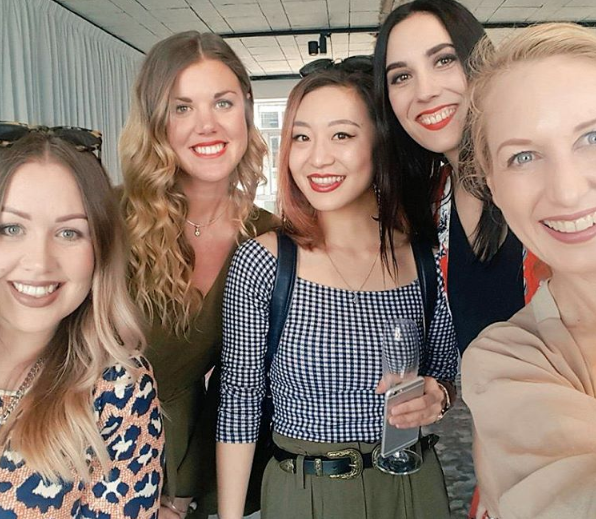 At World Organics beauty bloggers launch at Seafarers.
With beauty Youtube star Sally-Jo, and wedding blogger Megan of She Said Yes, at Smashbox.
At Hilton for Specsavers.
With the iconic Kim Cattrall, star of Sex and the City, for Specsavers.
At TRUE Food & Yoga for Be Natural.
With ASB Simone McCallum and Vanessa Rehm of Bubbalino Kitchen at the premiere of Billy Elliot.
Kiekie Stanners talking us through the new MAC app at the media tutorial at St Lukes.

With chef Michael van der Elzen and host Jaqui Brown at Northport dining launch dinner.
Priscilla Queen of the Desert and Neighbours star
On the red carpet at Priscilla Queen of the Desert
Talented singer-songwriter, at Sony Music new music night.
Netball legend Maria Tutuia at Jay of Jay & Sarah at the opening party of H&M in Sylvia Park.
At Ultraceuticals with Janelle Rennie of Mediajam and Chrystal Chenery.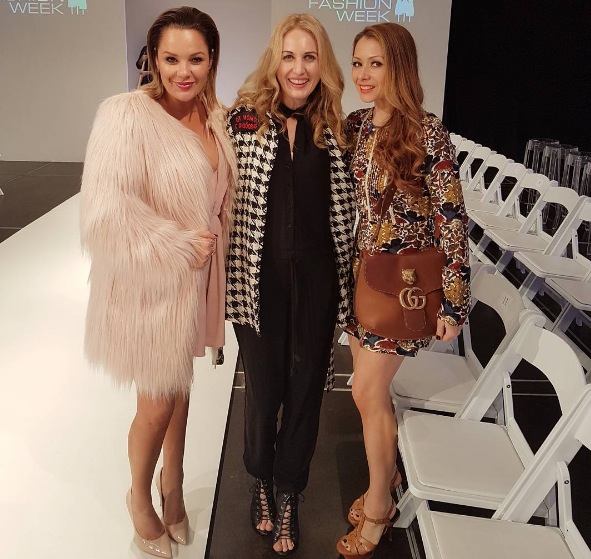 Beauty stylists Lulu Wilcox, and Michiko Hylands.
Vanessa of Bubbalino and Jay of Jay & Sarah at ATZEN Skincare beauty brunch at Soul Bar.
E! channel Academy Awards party at Tyler Street Garage.
I won Best Dressed at W! Academy Party in Auckland.
With Jesse Mulligan at The Warehouse annual charity gala dinner.
NOVEMBER 
Specsavers Dick Frizzell glasses for Fred Hollows Foundation.
Premiere of Trolls movie.
Clinique Happy.
AUT Rookie fashion graduates show, Photo Annupam.
Opening party for Cotton On Kids.
DECEMBER 
Project Botanicals at Michael Meredith's Eat My Lunch headquarters for Bombay Sapphire.
Aperol 'True Sundays'.
At the premiere of Fantastic Beasts and Where to Find Them.
Lauren Gunn at her salon COLLEEN for Kevin Murphy hair treatments.
With Sophie Chung at Molton Brown opening at Smith & Caughey.
With actresses of The Shakespeare Revue.
At Snowplanet for Santa on real snow, followed by tubing down the slopes. The children loved it, and fun for the family.
What I wore today. Off to see Ballerina movie with my daughter. The calm before the storm in the carpark at Sylvia Park.
Jemaine Clement of Disney MOANA.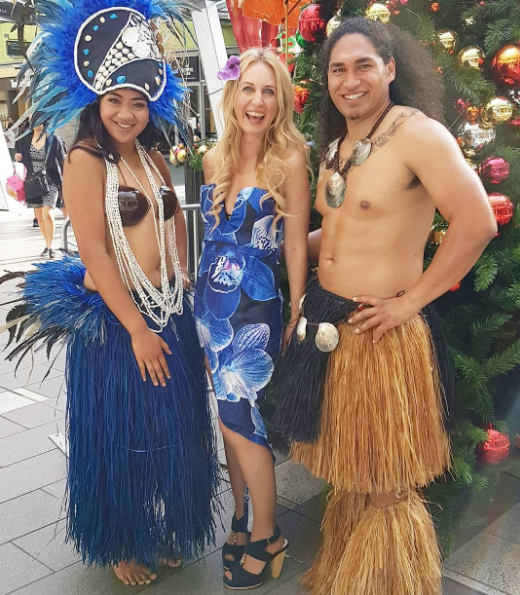 Disney Moana premiere.
Darth and Storm (actually the Sweet Mix Kids) djing at the premiere of Star Wars Rogue One.
See you next year!
Megan Robinson
31 December 2016
Recommended