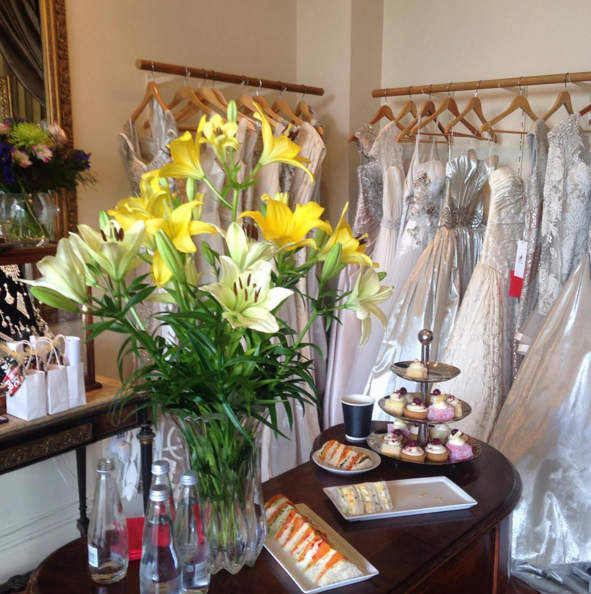 We love: John Zimmermann bridal couture
It's bride heaven in this shop! I'm at John Zimmermann Couture in Mt Eden Road, for high tea today to check out the beautiful gowns. So much divine fabric and beading, I'm in love. There's a level of fairy-tale gown in this shop that you just don't get anywhere else. Each one is exquisitely made and when you try them on, you're instantly transformed into a princess for the day.
Fashion media had the chance to meet and greet and chat with John about his designs and learn about what he does, over afternoon tea in his boutique. I came away with a lot of respect for the craft and the time and effort that goes into creating these stunning wedding dresses.
John Zimmermann Couture offers high-fashion, custom made bridal, evening, special occasion and daywear. Customers fly in from around the country as well as overseas. John makes the gowns to order but you can also pick up a sample (as pictured below) for very reasonable prices, too. 
Below: Detail of jewellery on display for sale in John Zimmermann Couture wedding dress boutique – perfect for a Twenties party as well as weddings. Perfect for Daisy in The Great Gatsby, I think. 
You can visit them in Mt Eden Road Auckland, or see them online at www.johnzimmermanncouture.com and on Instagram at www.instagram.com/johnzimmermanncouture
Interestingly, I learned John used to work with iconic New Zealand couture-designer Patrick Steele, and I told John about the Patrick Steele tuxedo dress I got in a local opshop thrift store secondhand which he says he probably worked on back in the day!
Megan Robinson
26th April 2016
Recommended